If you've just bought a new home or are considering replacing the windows and doors in your existing home, you may find it a tricky feat to work out exactly what type of new doors and windows you should purchase to complement the look and feel of your home.
Sometimes the installations already on your property seem like the best choice and you may feel drawn to just install the same kind of features once again, however you need to consider everything from cost and look to whether you are actually allowed to install a certain kind of window, for example, if you have a period or grade-listed property.
Here we will look at some top tips to help you effectively match windows and doors to your home: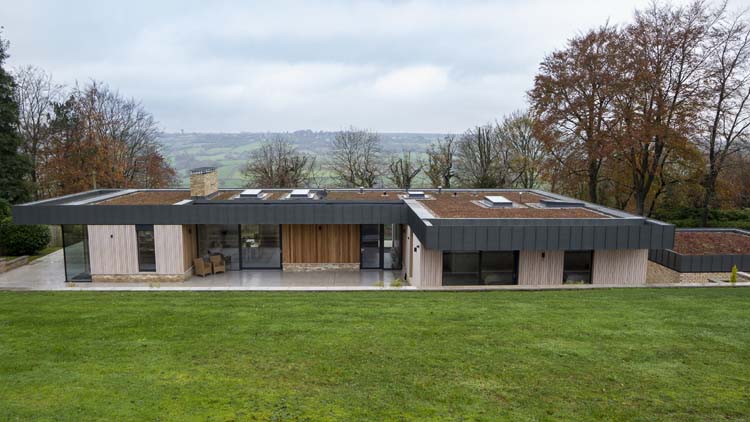 1. Consider the style of the property
Do you own a grade-listed property, a barn conversion, a new build, a timber-clad property? Do you live in the countryside or in the suburbs of a busy city? Putting cheap white uPVC windows on a Georgian property will look downright strange, and adding expensive timber to a terraced new build can also have the same detrimental effect.
You need to do your research and if possible find a reputable home installation company who can advise you and even generate images of what the property will look like. The most important thing is that the windows and doors feel right when you look at them from the outside and that they do not jar with the style or look of the property.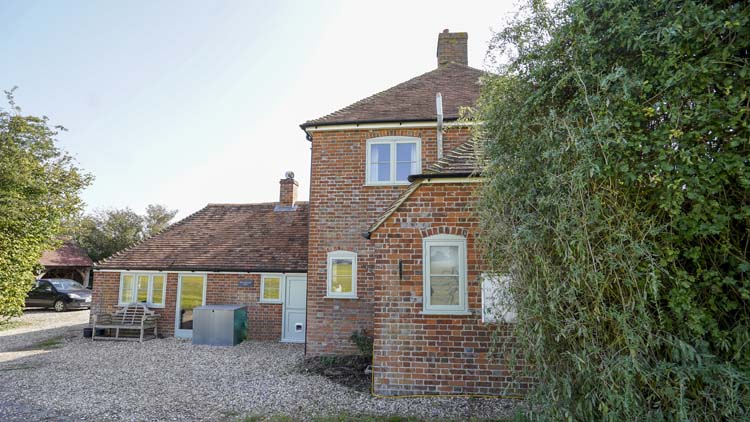 2. Think about the materials and colours
With so many choices available, you are spoiled for choice when it comes to personalising your property. You can choose a traditional material like timber which can be painted any colour you like, and often white, black, dark green or brown is used for windows, whereas doors can make a statement in a bright red or yellow yet still blend well with the rest of the home's design.
Aluminium is a great choice for timber clad and barn conversions, and other modern buildings due to its tough and uncompromising nature. uPVC is ideal for new builds, however you can also choose wood-effect plastic windows which save on costs and still look great.
3. Take a look at other properties
If you're stuck on what kind of windows and doors your property should have, then it's highly likely other buildings in the same area will have faced issues. Take a stroll around your neighbourhood or general area and look at the similarly styled properties and see what they have chosen. Painted timber, aluminium, uPVC? Does it look right to you? Is it the style you're hoping to achieve?
If you really admire the work done you can take a closer look and take some pictures with the permission of the homeowner and show them to your window and door installation company representative when they are providing you with the quote. It's likely they will have the exact ones you're looking for.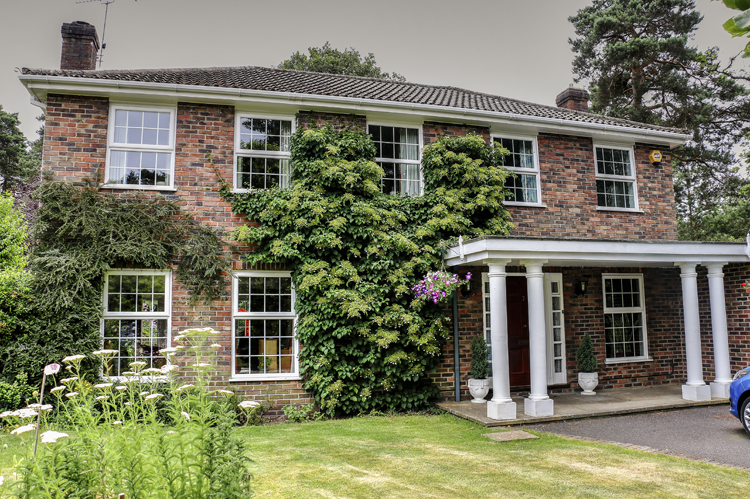 4. Select the right style of windows and doors
Equally important as the material is the style of window, as this will go a long way to giving your property an overall impression. Do you like leaded windows, windows with a pattern in, or just plain window panes? A Georgian property may suit sliding sash windows and a matching door, however, a new build is likely to benefit from a more streamlined look complemented with a wooden, composite or uPVC front door and large patio doors at the back.
If you are designing a building that is heavy on wood, then aluminium could be the way to go as you can add a variety of frames quite easily, whereas uPVC usually comes in set measurements.
5. Trust your instincts
When choosing new windows and doors, you may have already scrolled through hundreds of choices and one will just pop out that sits well with you. Visualising what your new home will look like with the windows and doors installed is a big part of choosing your new installation. It may not have been something you have considered before, such as a sturdy composite door or leaded windows, but when you see it you immediately know that it's the right choice.
Of course, if you can get a computer-generated image first to confirm your instincts then that will cement the choice, but you can also stand and look at the front and back of your home from a distance and imagine what it will look like. Take photographs too if it helps the process.