Curved kitchens, eye-catching Crittal style doors, and sustainability are a few kitchen design trends that are up and coming!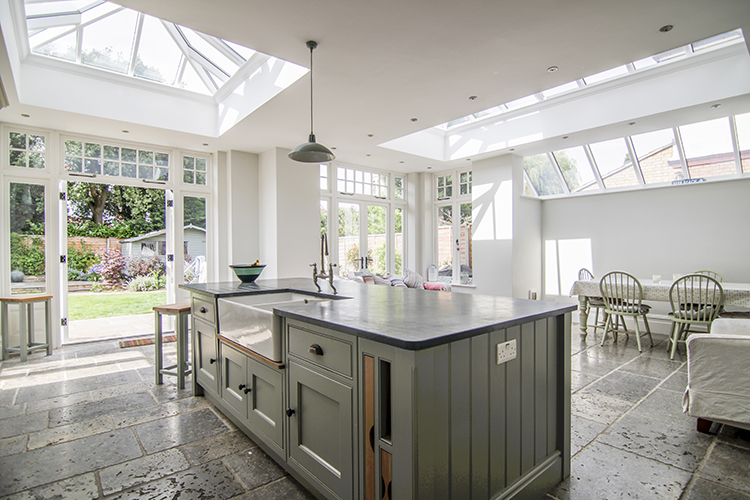 The kitchen is the cornerstone of family time and the heart of our homes, a place to entertain and relax with family and friends.
The fascination with kitchen design trends and gaining inspiration from Instagram-able homes began long before lockdown.
But after spending the last two years working from home either on the kitchen or dining room table, we gained a new appreciation for our kitchen space.
Interior design trends are something that we are incredibly passionate about. We understand that all trends can dominate social media feeds to influence homeowners' choices and decisions when redesigning a kitchen space.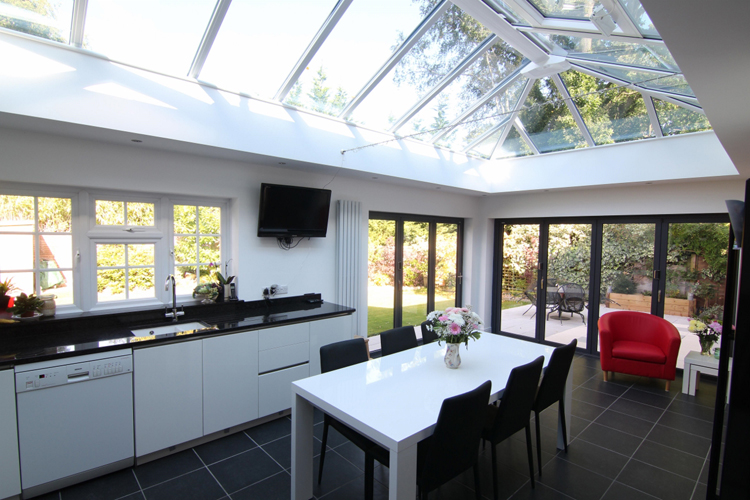 To assist you with your home renovation and give your kitchen a much-deserved—and perhaps much-needed—makeover, we incorporated the latest kitchen design trends we believe will be popular in 2022.
Although it's important not to be over to over-influenced with the latest trends and customise your kitchen to your tastes and lifestyle
We've researched and established seven 2022 kitchen trends that include everything from open shelves to nature-inspired textures to help you find inspiration to ensure that your home stays ahead of the cure.
We are sure that you'll be able to find a look to suit your taste and budget.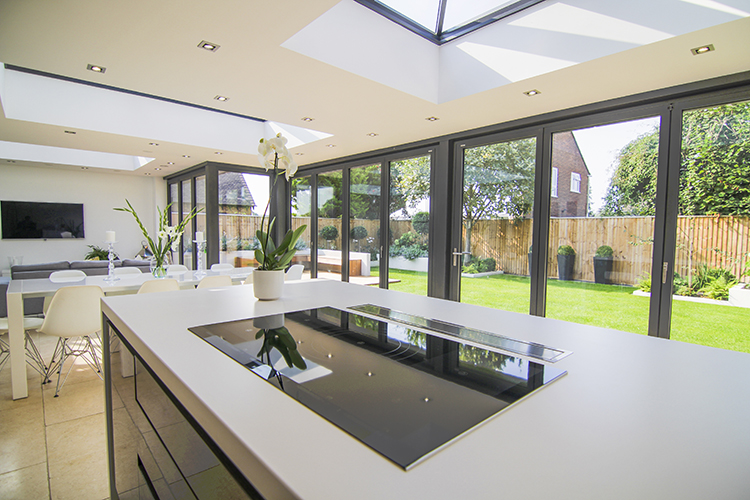 Trend 1 # Cabinets with a Pop of Colour
Whilst white kitchens are clean and contemporary, white-on-white modern kitchens are no longer en-vogue.
Neutral tones mixed with solid colours, such as deep greens, rich blues and vibrant red, will continue to be a go-to interior design colour scheme for both traditional and modern properties.
There are many ways to transform a kitchen, whether bespoke kitchen cabinets or upgrading existing drawers and doors with colourful glass panels.
If you have a low budget, you do not have to replace the entire kitchen? You may refresh the room by repainting and adding a pop of colour to bring luxury and tranquillity to the living space.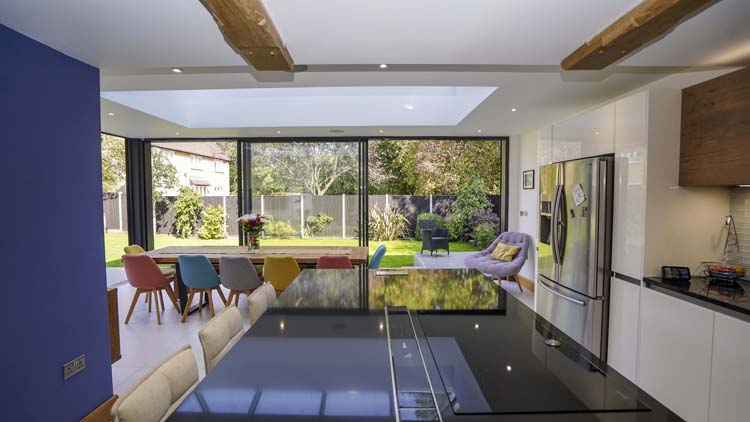 Trend 2 # Modern Materials
If you don't want a splash of colour, adding natural textures in earthy tones is a perfect solution to reconnecting with the outside world and harmony with nature to evoke a sense of tranquillity whilst adding an urban vibe.
These improvements are usually simple. Replacing a traditional stainless steel sink with a natural stone or copper farmhouse sink will add a new texture and create a stunning feature.
Replacing worktops with high-quality quartzite or granite is another simple way to transform kitchens and create a lasting impression.
Crittal style internal glass doors and dividers are becoming increasingly popular. For separating a living room and kitchen, the on-trend art deco steel looks add a mid-century or industrial vibe to each living space, whilst the glass allows natural light to flow through the rooms.
Statement glass walls, with slimline sliding and bifold doors, are among the most popular exterior patio doors to extend the living space and connect with nature. read more on our blog Patio Doors – What are the different types
Trend 3 # The Tile Revolution
Never overlook the significance of luxurious wall and floor tiles.
For years, a tile has had a single function: to offer an easy-to-clean layer that protects your floors and walls from spills and splashes.
However, 2022 will be the year to let the walls do the talking. Choose subway tiles with contrasting grout, or mix metallic, mirrored, and matt tiles to encapsulate a chic vibe. The key is to keep the floor tiles a neutral tone with light marble and stone effect.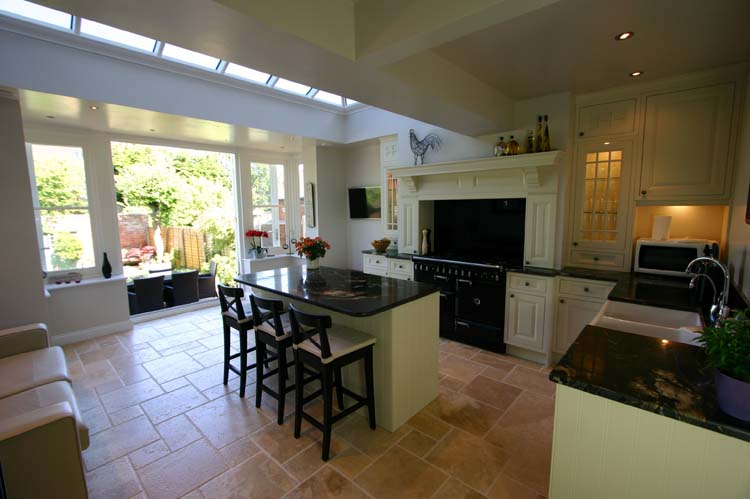 Trend 4 # Gorgeous Curves
Elegant curves are a key design in kitchens in 2022 and beyond, creating graceful and soft corners and reducing the harshness of sharp angles.
Curved kitchens radiate warmth and softness. The elegant shape is key in creating a relaxing environment.
When it comes to staying ahead in kitchen trends, a curved kitchen island creates a stunning focal point and forms a practical workflow.
Why not add a twist to a traditional style kitchen and embrace a curved peninsula or apron sink both make a stunning and visually attractive addition?
Curved breakfast bars create a social seating area and can be designed with contrasting materials such as quartz composite and natural wood.
Beyond 2022, we'll see softer, flowing curved kitchens, creating warm and welcoming open plan living spaces with a touch of charm.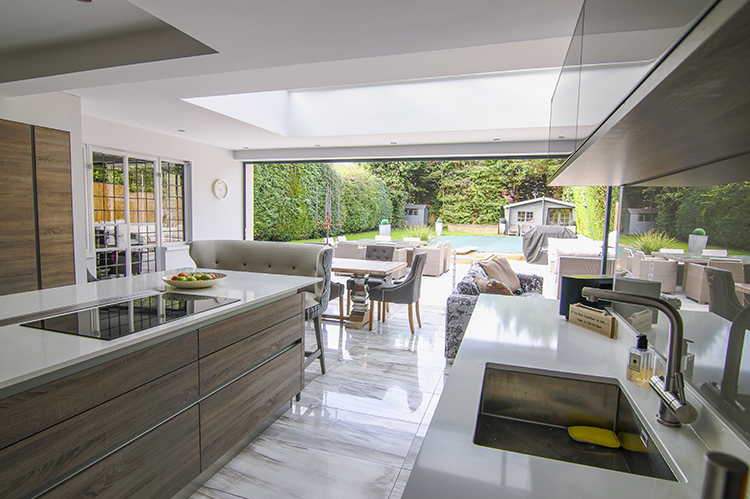 Trend 5 # On the Rise Induction Ovens
One of your most valued kitchen products is the oven, which should be replaced and upgraded to bring your kitchen into 2022.
Induction cooktops are gaining popularity for energy efficiency as an alternative to gas and electric ovens.
Our experts state induction cooking is a healthy method that allows homeowners and food enthusiasts to prepare their meals with less pollution.
Ovens are getting a massive upgrade in 2022, especially an induction cooktop. It's an investment that, although expensive, will help lower energy bills.
Incorporating it with a bespoke range hood will streamline your kitchen design.
Trend 6 # Make Way for Sustainability
Sustainable living and eco-friendly products made from environmentally friendly materials will increasingly find their way into our homes when it comes to Kitchen design in 2022
Innovative technology is revolutionising the way we control lighting, temperature and oven timers, all at the power of your fingertips from a distance.
Homeowners question a product's life cycle, from sustainable sourcing through low-carbon manufacture to end-of-life recycling. They are prepared to spend more on quality rather than cheap mass-produced products that can harm the environment.
Sustainability will be a significant trend in 2022.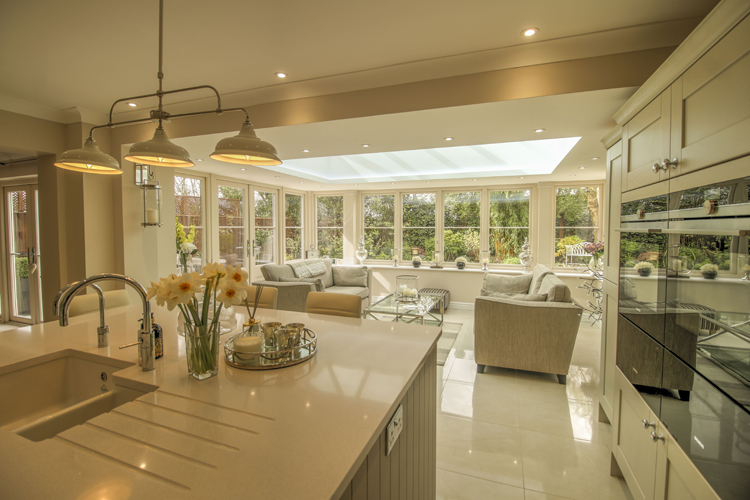 Trend 7 # A Word on Kitchen Storage
One of the biggest rising kitchen design trends for 2022 is more functional than decorative. Innovative, intelligent new kitchen storage with lots of open shelves is expected to be a significant theme this year.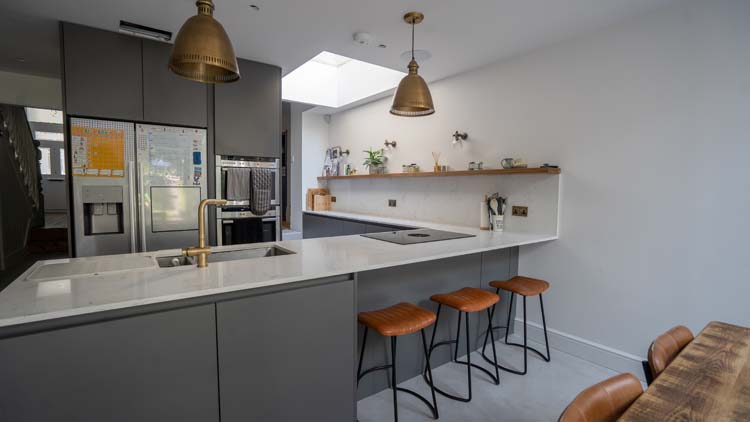 Personalisation To Keep Up with The Latest Trends
Backsplashes, cabinet colours, and countertop materials may instantly change your kitchen, but the subtle details and finishing touches can elevate your room, tie everything together and create a warm and inviting kitchen.
Guest Post: Elena Gardner