The sash window originated in 17th century London after the Great Fire of London in 1666 and the revised Building Act. They come from a time of narrow streets and when casement windows that opened outwards could risk touching the opposite building.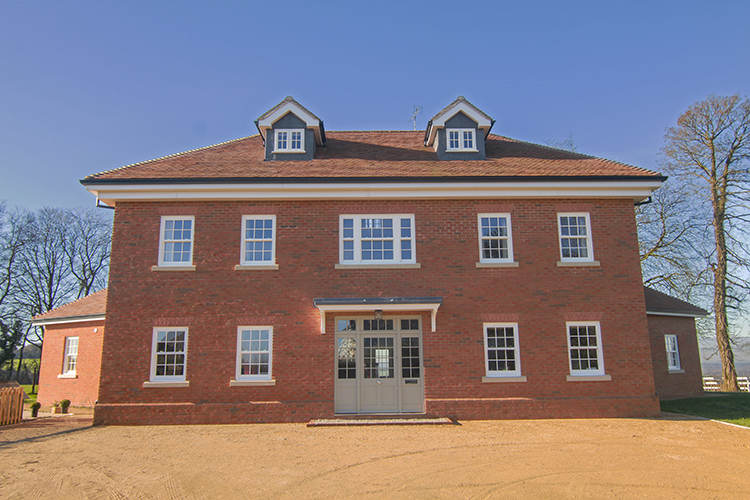 Sash windows were invented by Robert Hooke FRS; who was more famously known for discovering the Law of Elasticity (or Hooke's Law). A renowned architect and surveyor of the City of London who worked with Christopher Wren as chief assistant to rebuild London streets and public buildings he also assisted with the design of London Monument after the Great Fire.
He also designed several famous buildings, including Montagu House, the Royal Greenwich Observatory and the Royal College of Physicians and Bethlem Royal Hospital.
The word sash originates from the French, 'Chassis' which means frame. Sash windows became an all-time British architectural feature of grand homes they quickly became a symbol of wealth and royalty, with them being installed for Hampton Court and Kensington Palace.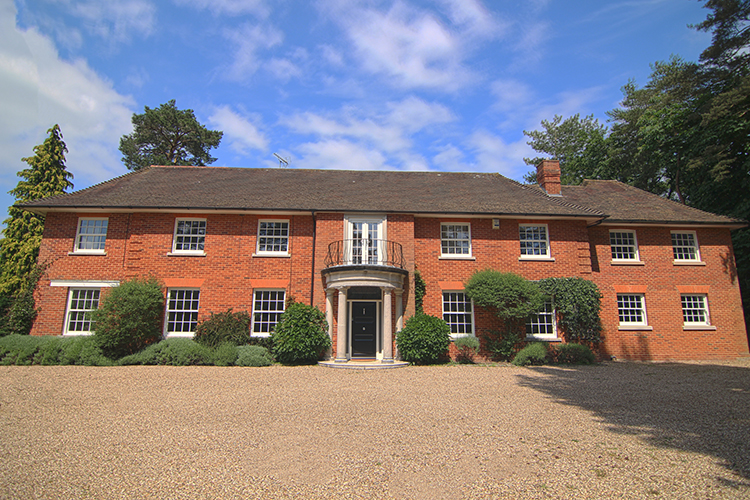 The wealthy status symbol of the sash window was further elevated in 1696 when William III of England introduced a property tax on properties with more than six windows. Many homeowners choose to brick up windows to avoid paying the tax; The window tax lasted until 1851, As bricked up windows stopped natural light entering the room it's believed that this is where the expression' daylight robbery' originates.
The first sash windows installed in the 1670s are still in existence today. They are situated beside the River Thames in Ham House, a Grade I listed building, in Ham, London.
There are three defying eras of the sash window: Georgian, Victorian and Edwardian if you're wondering which era your sash windows came from, we've put together a guide of the three different types of sash windows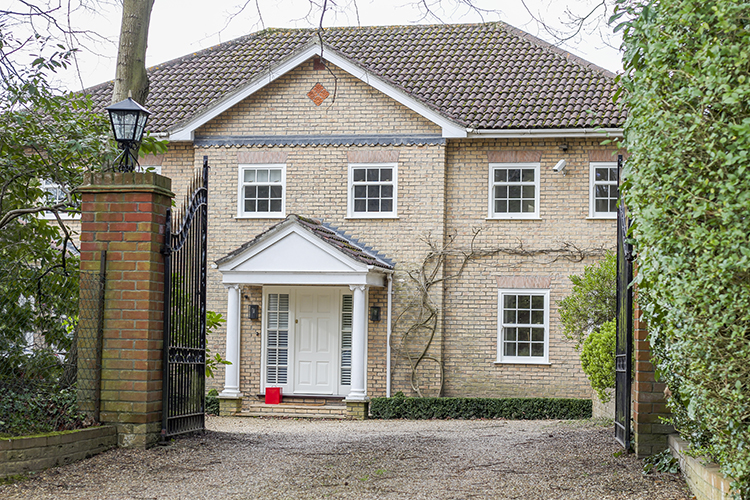 Georgian Era
The Georgian sash window is the oldest style of window, first displayed in London in the late 17th century. Georgian sash windows have two sashes, of which the top one remains fixed, and the other opens vertically by weights and pulleys, and this is where the name hung sash window emerged. They typically feature six or more panes with thin astragal bars, on both the top and bottom sashes. Georgian architecture is characterised by symmetry and proportion, keeping the positioning of windows and doors the same on either side of the property.
Typical features of a Georgian sash window:
● Simple designs
● Two sashes
● 6+ panes of glass
● Six-panel grid design
Victorian Era
Throughout the 18th century, box sash windows continued in popularity After the Georgian era came the Victorian era, starting in 1837 with the reign of Queen Victoria. As glass became cheaper during this period, sash windows spread very quickly across London, and the windows became larger with fewer glazing bars and larger panels of glass.
Double-hung sash windows emerged after single hung they are designed of two movable glazed panels that slide vertically (or horizontally) to open. During the Regency period and into the Victorian,#
architects experimented with innovative window styles with intricate detailing, ornate astragal and glazing bars, stained glass and leadlights for more elaborate windows.
Typical features of a Victorian sash window:
● Intricate designs, e.g. curved top
● Fewer glass panels
● Single glazing bar
Edwardian Era
This era built on a lot of the ideas established during the Georgian period. In terms of sash windows, the Edwardians did an excellent job of combining the two designs described above by typically having multiple smaller panes on the upper sash and one single pane on the lower sash. The main idea for the Edwardian period was to let in as much light as possible. This meant taking advantage of the 1894 Building Act and creating bay and bow windows.
Typical features of an Edwardian sash window:
● Upper sash with multiple panes and lower sash with one pane
● Bay window layout
● Sash horns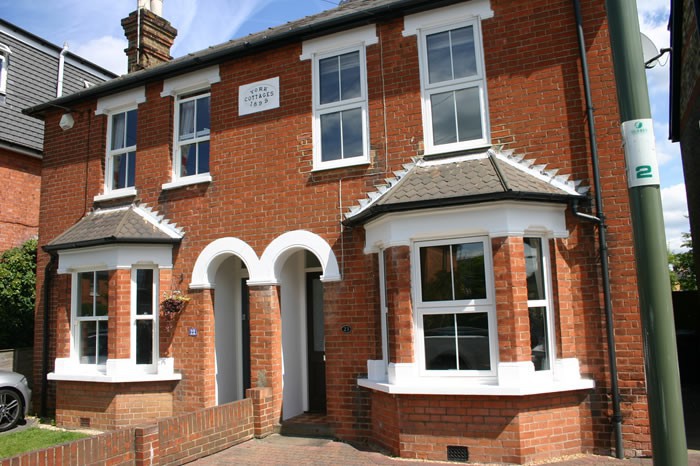 While there are many types of windows available, sash windows are renowned as a quintessentially British. Here at Thames Valley Windows, we have seen a resurgence in timber windows and the popularity of sash windows with more homeowners, builders and architects in Berkshire, Surrey and Hampshire wanting to include traditional aesthetics to their properties or new builds.
Homeowners of both contemporary and traditional properties have come to see the advantages and benefits of double glazed sash windows over other period windows.
To discover our sash window prices now, call 0800 181 698 and request for a free no-obligation quote! Or contact us online and arrange for an appointment at our showroom or your home!