Read Our Latest Guide on Double Glazing for Listed Buildings (Grade 1 & 2)
Owning a listed building allows you to enjoy a piece of history and provides a unique living opportunity. Still, it also includes restrictions on replacing windows and home renovations, requiring you to follow specific guidelines. You will need to submit a planning application to the local council when you want to make changes to a historic building or the period property is in a conservation area.
Suppose your single-glazed timber windows have seen better days, and you want to install energy-efficient double glazing. In that case, you may be wondering if you can proceed – the simple answer is yes, but the process of achieving your goal may be more complex than for other property owners.
Getting Permission to Install Double Glazing in Listed Buildings
When you are ready to move forward with new double glazing, you must apply for planning permission from your local authority. The plans will need to show all the changes you want to make and offer an apparent reason for the change, i.e. draught proofing or improving the thermal performance. The authorities will assess your application in the timeline they provide and come back to you with a refusal, acceptance or acceptance with changes.
If your planning application is refused, you will be given a clear explanation to help you understand the decision. Typically, applications are rejected when a property owner wants to change the look of a listed property or where installing double glazing could damage the fabric of the building because you want bigger windows or need extensive building work completed.
If your application is accepted, you may find that it comes with some caveats that you need to follow. This could mean that you have to choose a particular material, colour or style of double glazing that helps to keep the property looking as original as possible.
If there are additional requirements added, you may also have to have a visit from a local planning or conservation officer after they have been installed to make sure they follow the directive issued.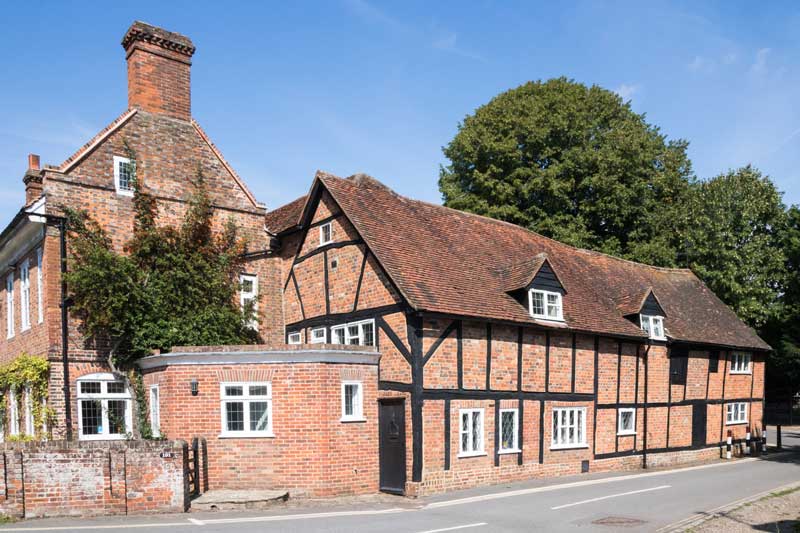 Dealing with Installation Issues
The planning process is just the first hurdle you will encounter when choosing to install double glazing into your listed property. Installation can also be problematic, especially if you have been instructed to use specific materials as part of the planning process.
Many local planning authorities refuse uPVC windows as well as aluminium windows, reducing the options available to you and increasing the cost of your glazing project.
Wooden-framed sash windows are popular and can produce a sympathetic result whilst using modern techniques. However, you will need to factor in the upkeep cost so that they are protected from the elements and last for many years.
In addition to getting planning permission and finding the right windows, you must also consider the window fastenings you use. Many listed buildings have ornate window handles, and you may find it easier to reuse your current ones where possible instead of trying to find replacements that look the same. If you find that the handles and fixings form part of the planning permission specifications, then discuss this with your glazing specialist before proceeding.
Grade 1 Listed Building – is Double Glazing Possible?
A Grade 1 listed building is a building that holds exceptional importance to history, architecture or the nation. These buildings are often owned by the government or charities that work to protect them and follow a stringent plan of care.
Getting listed building consent to change the glazing in Grade 1 listed building is not easy, and you will need to get support from listed building planning experts to have a chance of success. Secondary glazing is more common in Grade 1 listed buildings as it can be installed and removed without damaging the look of the site's fabric.
Grade 2 Listed Building – is Double Glazing Possible?
A Grade2 listed building also holds some level of national, historical or architectural interest and comes with stipulations as to how it can be cared for and renovated. However, getting permission for double glazing in these buildings is much more likely than a Grade 1.
Grade 2 homeowners find common problems when the existing glazed windows have particular relevance or when it is hard to find a double-glazed alternative that looks the same as the ones currently in place. In these cases, working with a specialist glazing team should help you get the right solution and get planning permission.
You may also be interested in our blog articles – Replacing windows for period properties and listed buildings or – Listed Building Extension Ideas