Two or three-pane sliding patio doors are visually stunning door systems that offer a sensation of openness and expansive space.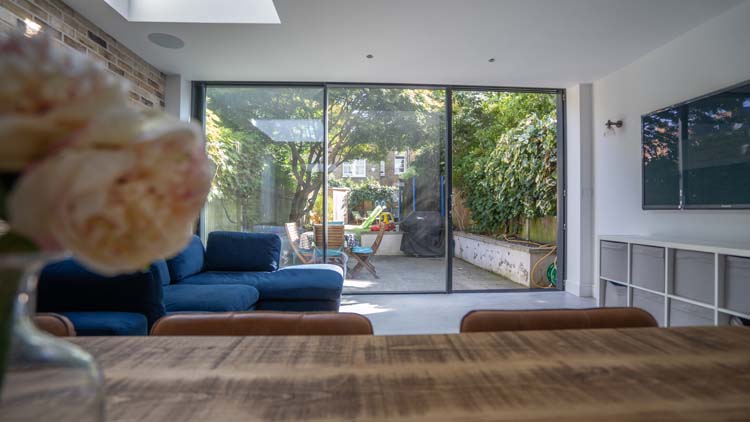 The trend for transparency and minimalism within the design and architecture of properties continues to grow in 2021 with property developers and architects. The pandemic changed how we function within our homes. Making a minimalist home an increasingly popular lifestyle for many homeowners to live, work and entertain with family and friends.
Sliding doors, also known as glass walls in modern interior design, offer a minimalist aesthetic that features clean sightlines; and creates a dramatic architectural statement in its simplicity.
Floor to ceiling glazing allows natural light and fresh air to enter your home, offering a range of benefits for your health and helping to lower energy bills.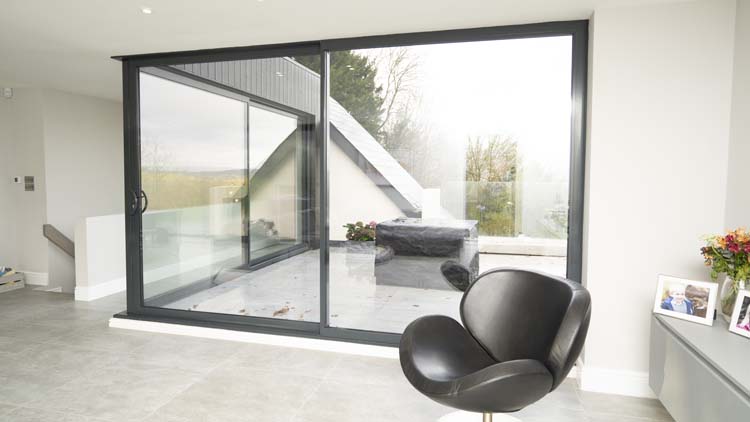 Sliding doors are also a great way to blend inside and outside living spaces to embrace a harmonious nature ambience. They offer the ultimate modern aesthetic.  and are so versatile with configurations.
The standard sliding patio door has two panels, but in the world of innovative design and advancements in glass technology, the possibilities are endless.
Whether you're a homeowner or architect looking for sliding patio doors as part of a renovation or for your new build, choosing the correct door system is important.
Here at Thames Valley Windows, we understand that this can be a difficult choice, so in our latest blog article, we take a closer look at the pros and cons of the two or three-pane sliding patio doors.
Configuration Options
The number of sliding panels you choose will depend on your vision and personal choice.
Depending on the size of the opening and track options, sliding patio doors can comprise two, three, four or six panels. Some will usually be fixed, and others will slide horizontally, either left or right, along exposed tracks.
Two pane sliding patio doors can offer three configurations depending on the track option. For example, two panels on a single track allow one fixed and one sliding pane.
Whilst three-pane sliding patio doors can offer up to eight different options. A triple track system allows multiple panes to slide behind and neatly stack on top of one another.
When open, the three-pane sliding doors offer a larger opening of approx. 66% compared to two pane sliding doors which provide a maximum opening of 50% of the total span.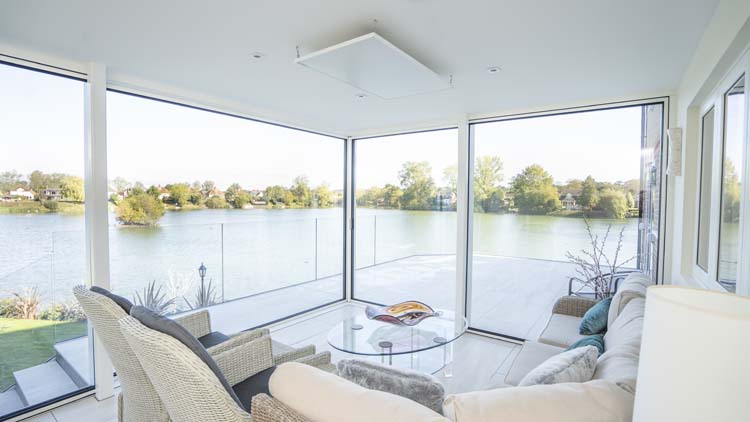 What is the best material?
The natural strength of aluminium and the minimalist design allow aluminium sliding patio doors to offer the perfect combination of less frame and more view.
Sliding doors offer less vertical framing than bifold doors, for more information you may be interested in our blog article: Aluminium Bifold Doors or Aluminium Sliding Doors For Open Plan Living Space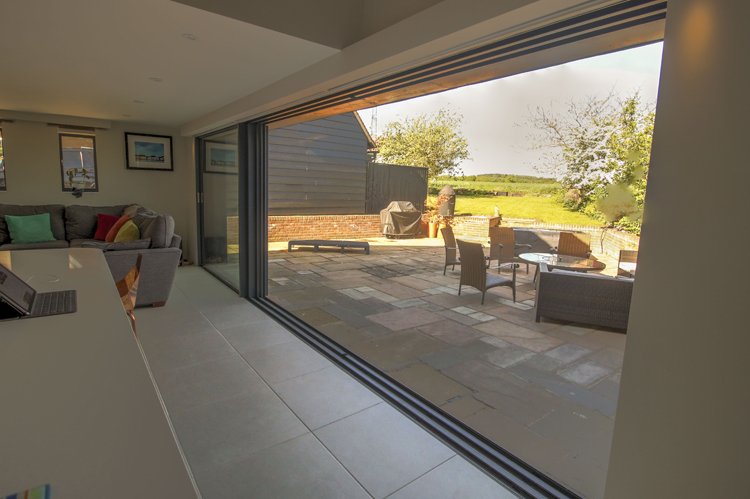 Interested in two or three-pane sliding patio doors?
Here at Thames Valley Windows, we offer a wide range of sliding doors from leading European and UK brands that can be designed to incorporate a multitude of materials, colour and locking systems. They are available in double or triple glazing, and are can feature the latest innovative technology from solar control to easy cleaning coatings, and can also incorporate integrated blinds
We have two and three-pane sliding doors on display in our Bracknell showroom, contact us to book an appointment and one of our designers will be on hand to help you try out the open and closing functionality of the doors and answer any of your questions.