When contacting Thames Valley Windows for a Living Space this Winter, please quote reference: Winter Warmer
Winter Warmer Free Solar Glass Upgrade
Have you thought about extending your home this Winter? Are you considering creating more space for entertaining your family and friends over the festive season?
As we all know, sunlight is good for us as it produces vitamin D. So have you thought about improving your home with a conservatory, wintergarden, orangery or even a livin room?
They can improve your health by letting in more natural light, especially through the dull winter months, and double up as a special place for entertaining or having a quiet moment to yourself.
This is a perfect time of year to think about taking advantage of our offer of a Winter Warmer Free Solar Glass Upgrade when you improve your home this Winter with a living space from Thames Valley Windows.
The benefits of solar glass
Solar control glass is a hi-tech product developed to allow sunlight to pass through a window or façade, while radiating and reflecting away a large degree of the sun's heat.
Thames Valley Windows' specialist architectural designer, Michael East, added, "solar glass is perfect for all types of living spaces. The indoor space stays bright and much cooler throughout the warmer months yet retaining the heat in the winter. A conservatory for example, stays cool in the summer months and warm in winter months."
Solar control glass incorporates invisible layers of special materials on the glass which have the dual effect of allowing sunlight in, while repelling solar heat. Solar control glass units are typically double glazed, which means they also insulate well.
So all in all, solar control is a key issue in terms of energy saving.
So here's some of the living spaces we design and install at Thames Valley Windows.
Conservatories
A living space should look like a natural extension of your home, almost as if it was part of the original build.
Conservatories come in various styles from the cutting edge contemporary to the English classic traditional, as shown below. The owners of this Conservatory in Sunningdale Berkshire wanted to replace their existing Conservatory which looked a little dated and was hardly used due to it being too hot in the Summer and far too cold in the Winter months. There was no need for planning permission either as they were replacing an existing one.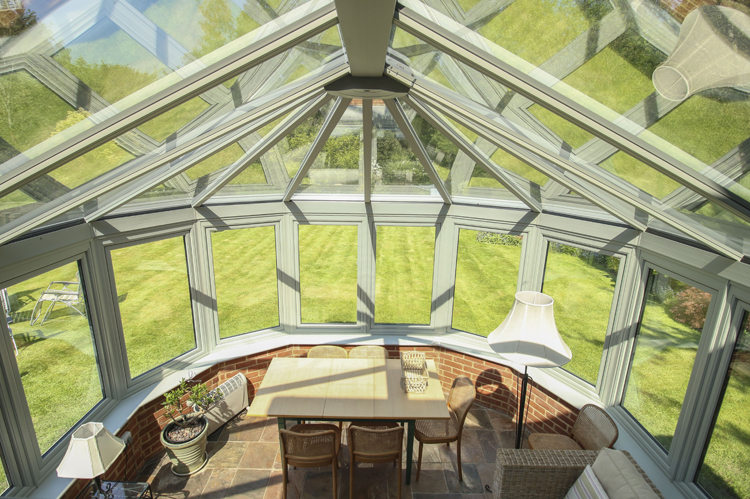 Orangeries
Linking the inside and outside seamlessly with installing an orangery is the best way to appreciate full height doors and windows. The owners of this orangery in Guildford were impressed by the timber-alternative option that was available to them as they didn't want to replace their previous glass structure with uPVC.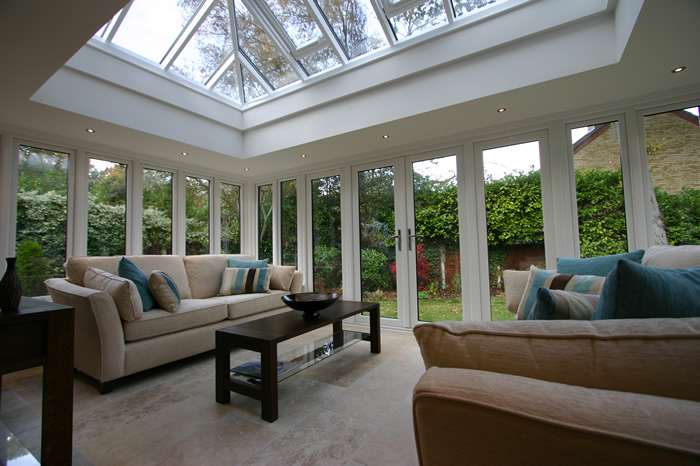 Thanks to modern planning laws, most home improvement work no longer requires planning permission – meaning you can get the work done simpler, cheaper and more quickly than ever before.
This is something you need to keep firmly in mind when trying to find a design for your living space that is complementary to your house.
Wintergardens
Bringing the outside indoors this winter, with this beautifully designed Wintergarden we installed in Crowthorne, Berkshire. The owner of this property has a smaller garden and by installing this wintergarden, she can now appreciate her garden all year round.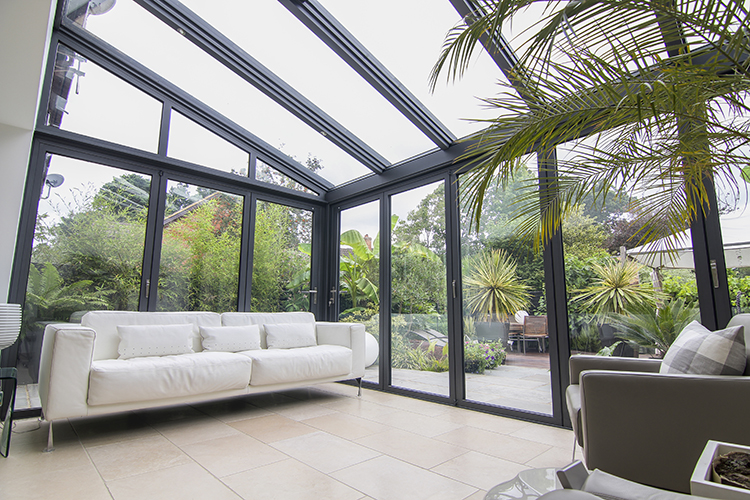 Our architectural design team here at Thames Valley Windows are experts in the creating concepts and designs that not only suit the style of your house, but meet your family needs, whether it's extending current living space, or make better use of the garden and outdoors.
All of our options are designed to include traditional features whilst incorporating modern operation, technology and energy efficiency.
What's more, if you're not sure how adding new living space to your home will look, we offer a FREE 3D Visualisation Service, so you get to see exactly what the outcome will be even before we start!
When contacting Thames Valley Windows for a living space this Winter, please quote reference: Winter Warmer at leanne@tvwindows.com