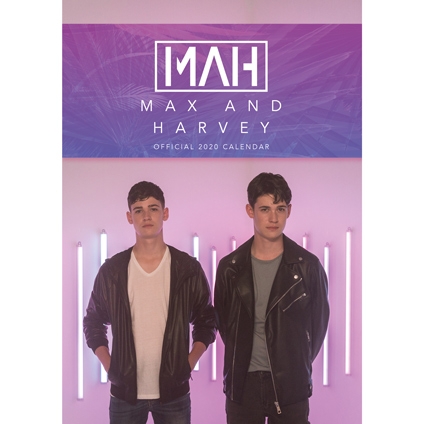 Black Friday Competition
We are giving away a signed A3 Max and Harvey 2020 wall Calendar. With some live performance shots and never-before-seen photos too!
HOW TO ENTER… Complete entry form below or share our SOCIAL MEDIA post
COMPETITION RULES Like, share and tag a competition post on Facebook, Instagram or Twitter and tag a fan or friend who would love to win this prize.
Competition closes: Monday 2nd December 2019
So if you are a fan or know one, make sure you enter our Black Friday Competition this weekend
One lucky winner will receive signed A3 Max and Harvey 2020 Calander which will be delivered to a UK address specified.
Good luck and we're excited to see your entry
TERMS & CONDITIONS
The competition is open to residents of the United Kingdom including Thames Valley Windows employees and their immediate families.
The competition is live between 29th November 2019 and 2nd December 2019 at 11.59 pm.
Entries made outside of these dates will not be counted.
The competition is organised by Thames Valley Windows (the "Promoter"), 44 Longshot Lane, Bracknell, Berkshire RG12 1RL.