Welcome To The Review Of Our Favourite Home Renovation Projects In Berkshire
Over the recent months, we have been proud to work on many exciting home improvement projects in Berkshire, from bathroom renovation to a loft conversion.
However, few stand out in our memories as being especially rewarding to complete, thanks to the stunning results achieved and the delight our customers experienced in their beautifully renovated homes. We have gathered three of our favourite Berkshire home improvement projects to showcase here.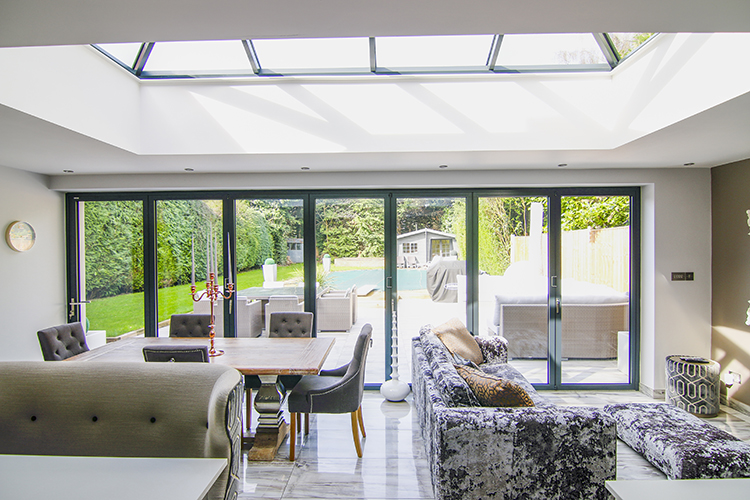 Light And Bright Open Plan Living
One of our most exciting recent home renovation projects in Berkshire was a mock Tudor 1920s property in Maidenhead. Our clients were keen to modernise their home and enjoy a more contemporary and open living space that would bring the outdoors indoors in the most eye-catching and appealing way.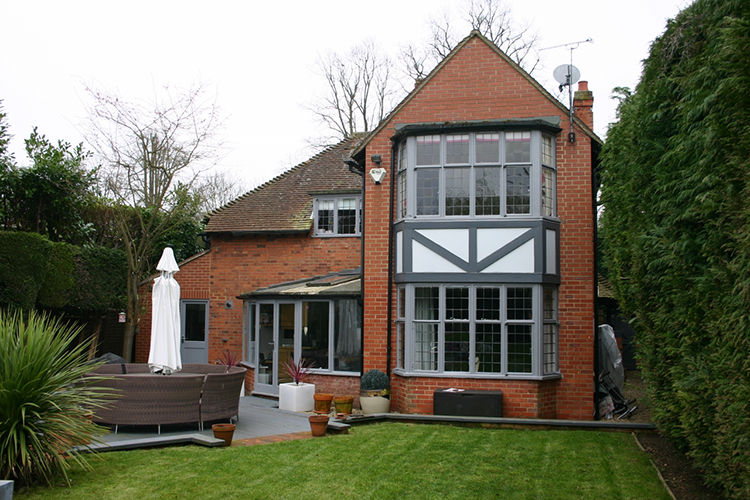 After discussing our client's vision, we supplied architectural drawings that would enable our client to visualise how their newly-renovated home would look once their old timber conservatory was removed and a new modern orangery installed in its place that would create an open plan dining area, living space and kitchen for a sociable family lifestyle.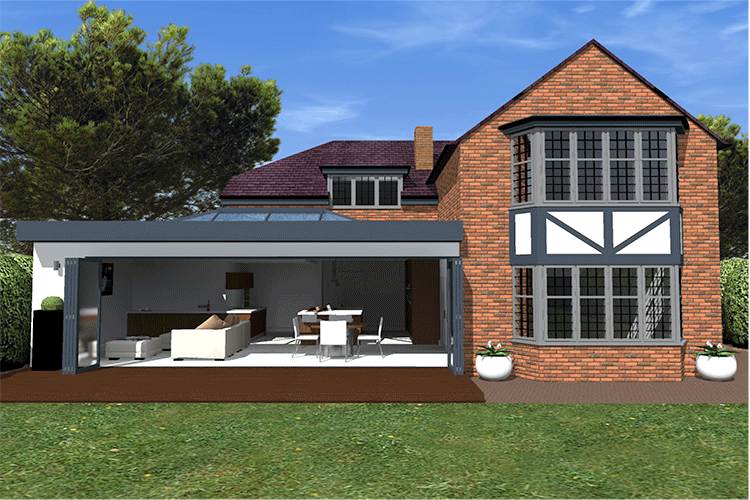 Using a flush track, our clients could maximise the outside/inside effect by utilising the same floor tiles for the interior and exterior of the property. Our Solarlux SL60 bifold doors provide the ideal finishing touch on the space, opening the area entirely to allow seamless access to the garden on warm days or providing unobstructed views during the winter months.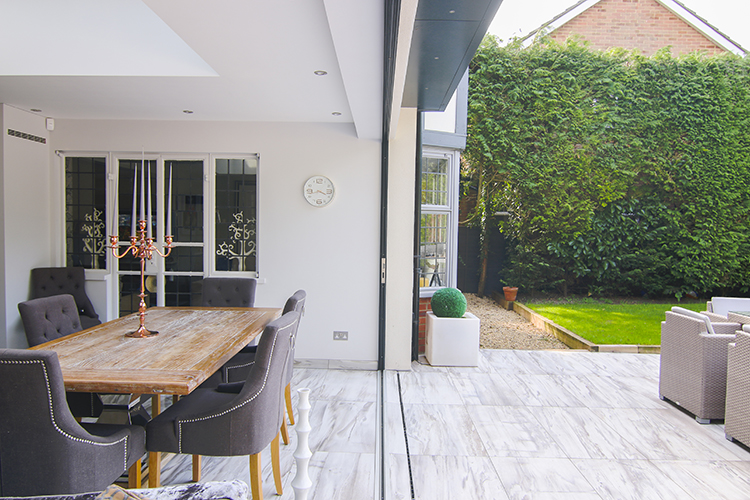 We also ensured the client's new doors would blend perfectly with their property's outside aesthetic by installing aluminium fascias.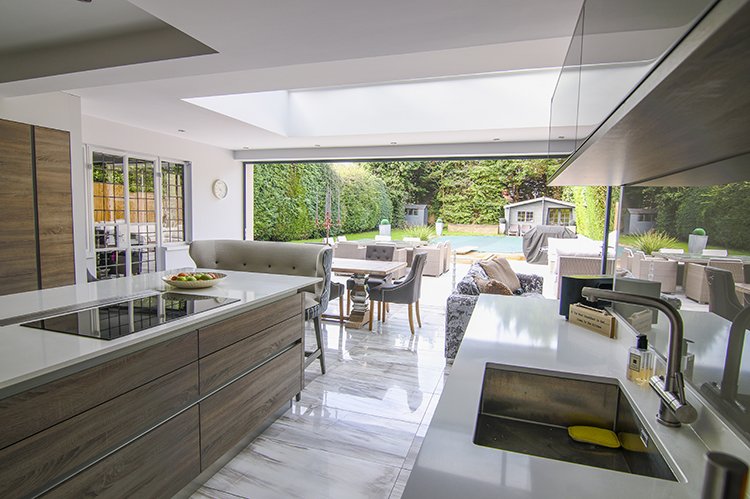 This detail contributed to the project winning the Installation of the Month award from Atlas Glazed Roof Solutions.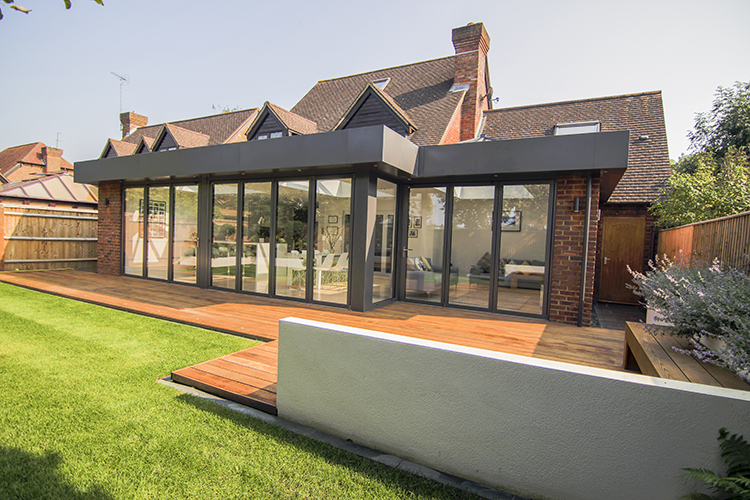 Bringing The Wow Factor
Initially, one of our clients in Twyford planned to add a conservatory to their kitchen to use as a dining room.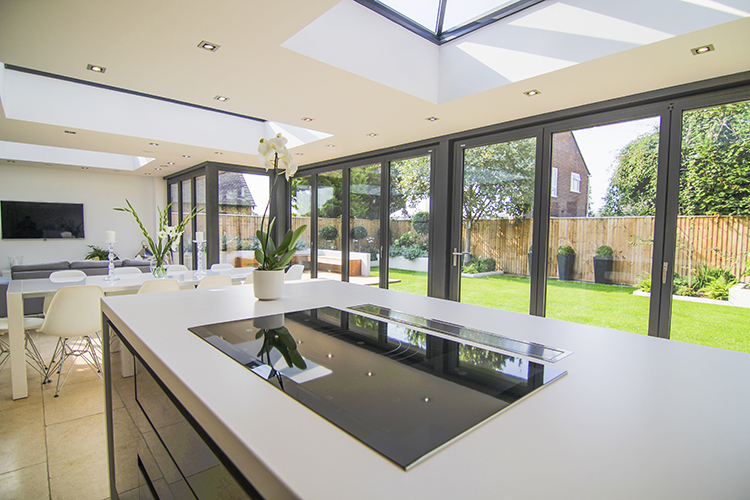 However, after discussing their house renovation work with our designer, they realised they were looking for something far more impressive to give them the perfect additional living space.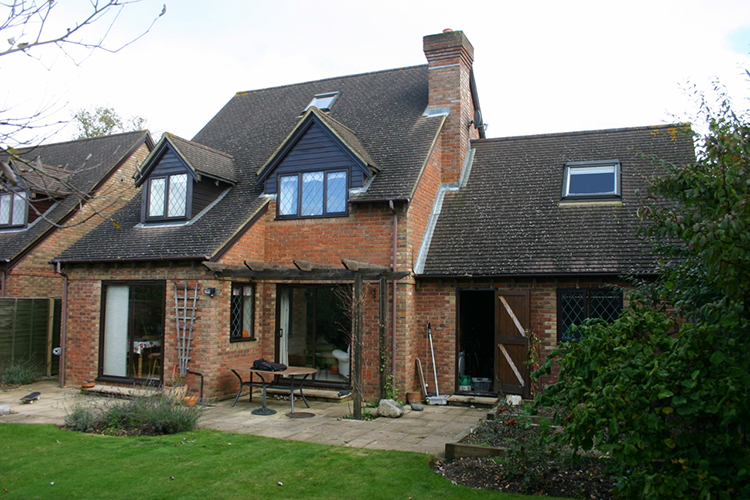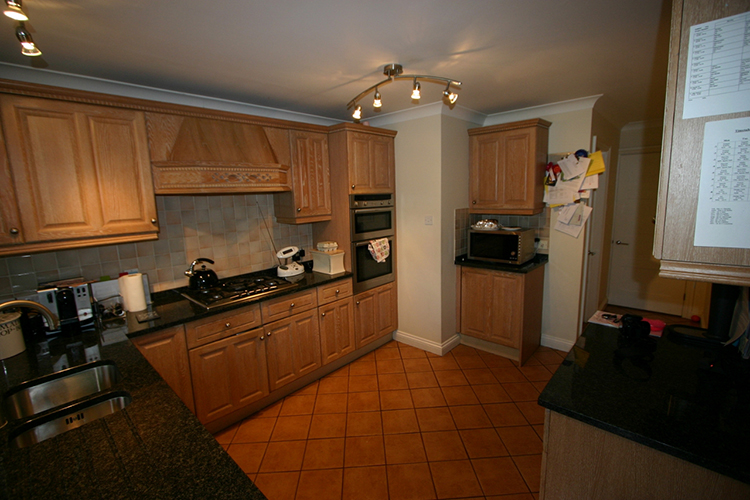 Fast forward a year, and their house renovation project was complete – an impressive 45 square metre contemporary orangery that provides our clients the space to cook, eat and relax in style. With Solarlux SL 60e bifold doors and a flush track, their new addition allows seamless access to their landscaped garden and beautiful decking area.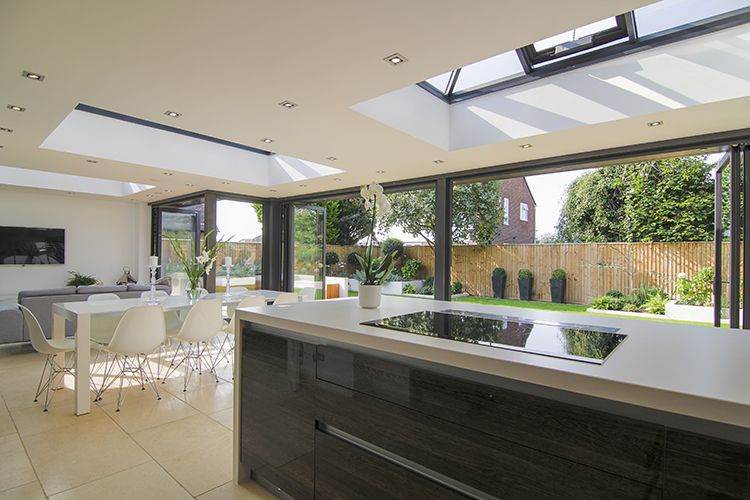 At the same time, the three stunning roof lanterns bathe the room in natural light for an uplifting, dramatic feel. Winner of the Atlas Installation of the Month Award, this is one of our home renovation projects in Berkshire that brings the wow factor.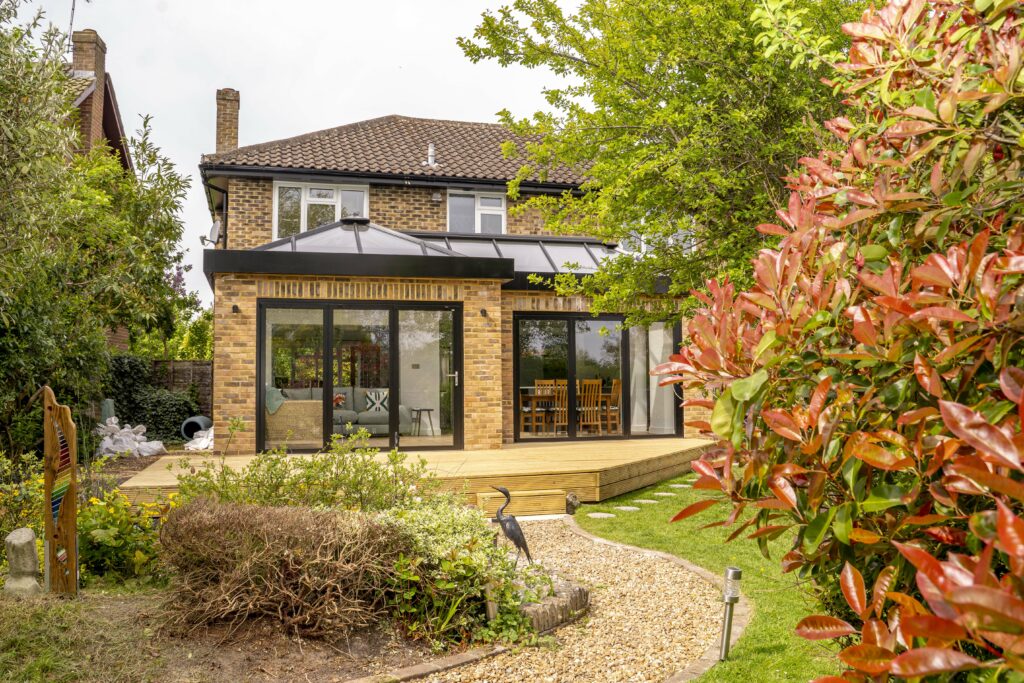 Out With The Old, In With The New
Another of our favourite recent home renovation projects in Berkshire was the design and Installation of an L-shaped orangery extension, which we added to a 1980s detached home in old Warfield Village.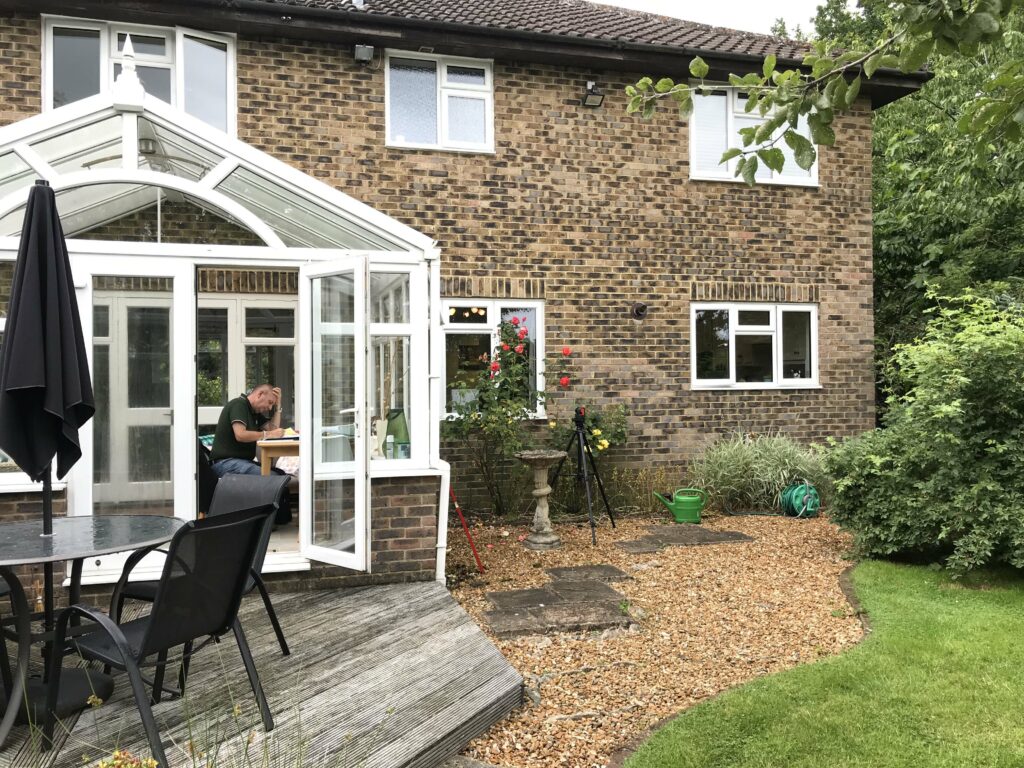 The old conservatory desperately needed an overhaul since its traditional polycarbonate roof made it uncomfortably warm in summer and cold in winter.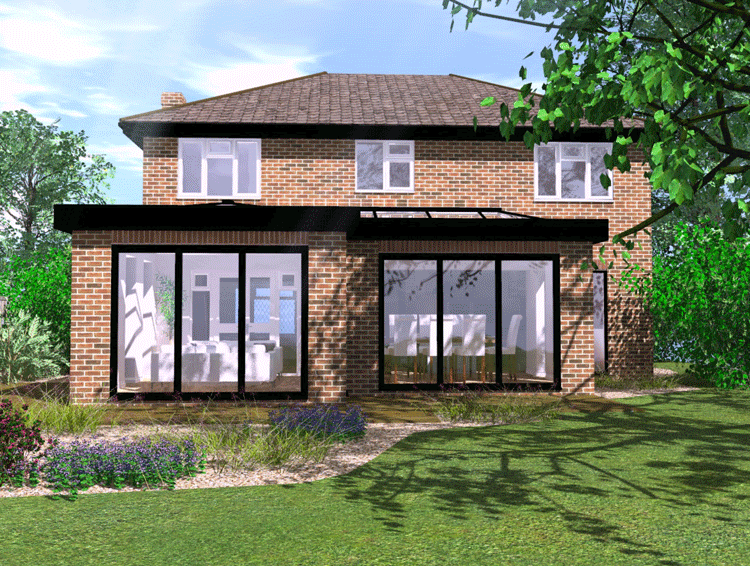 The owners were keen to radically update their property to enjoy a more modern and convenient lifestyle with an open plan feel to the ground floor and a larger dining and kitchen area. Their dream was a year-round living space with plenty of natural light and high thermal performance that their growing family could enjoy for many years.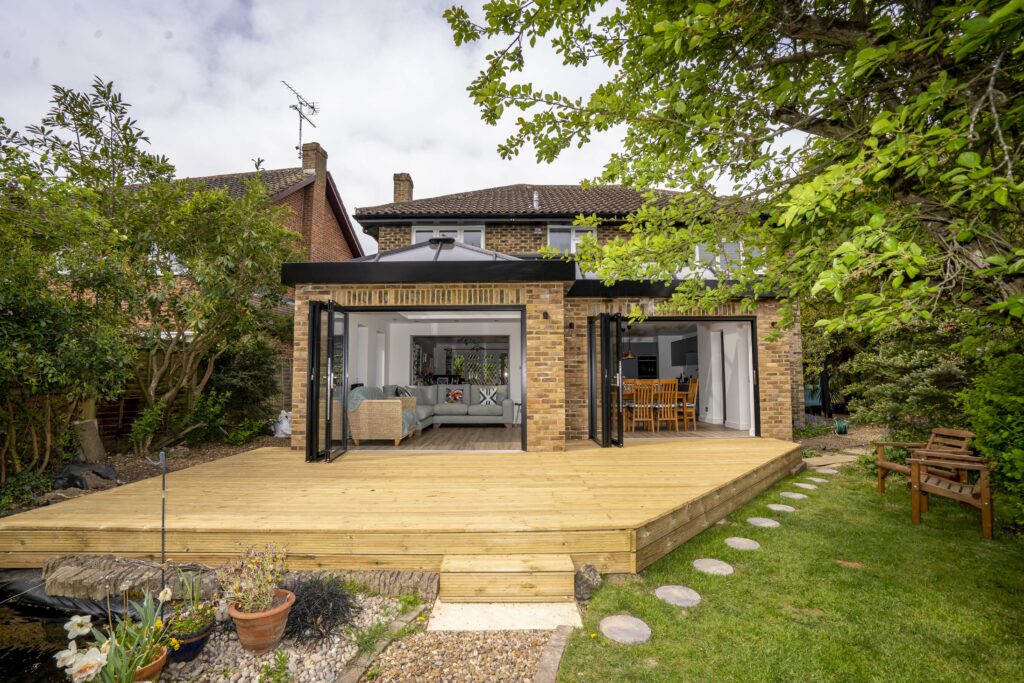 An L-shaped, large orangery extension with a 7.8m thermally efficient, self-cleaning glass roof lantern and Solarlux SL 60e bifolding aluminium doors enabled them to bring their vision to life, creating a multifunctional, elegant space with a hint of understated luxury.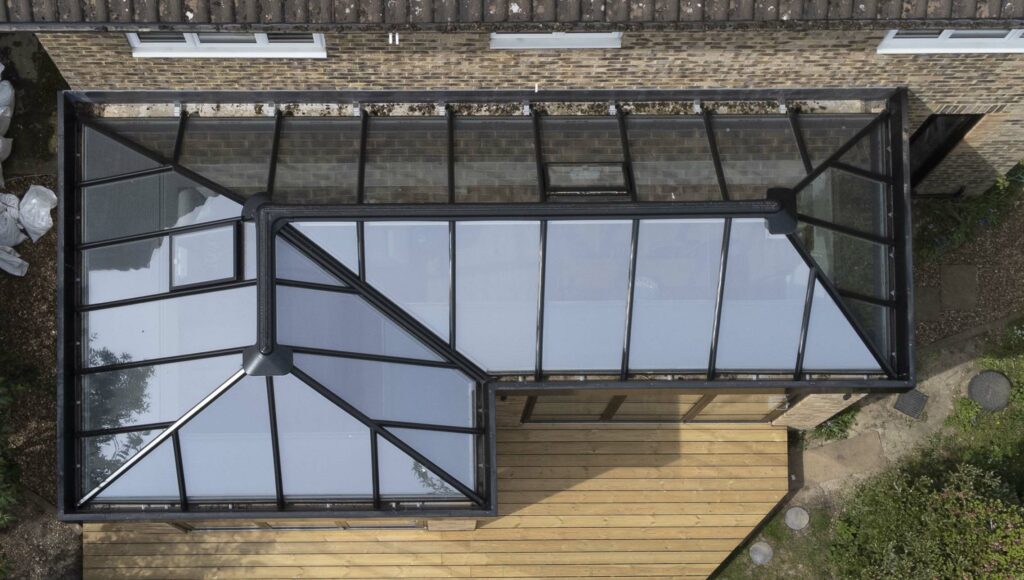 Transform Your Home With An Orangery
These three projects represent just a few of our exciting home renovation projects in Berkshire. If you're eager to learn more about house renovation costs and what you expect to pay to maximise your living space, take advantage of the indoor/outdoor lifestyle, and bathe your room in light, contact our team today to see how we can bring your vision to life.
Our design team can advise on local planning, planning permission, listed building consent, and information on neighbouring properties for your home renovation project.