Porch doors and front door porches create a stylish entrance to your home. A porch adds character and a warm, welcoming effect to your home and is the perfect way to provide extra, storage space and improve your property's kerb appeal.
Porch Doors – What are some of our best-selling front doors for a porch? Let's take a look.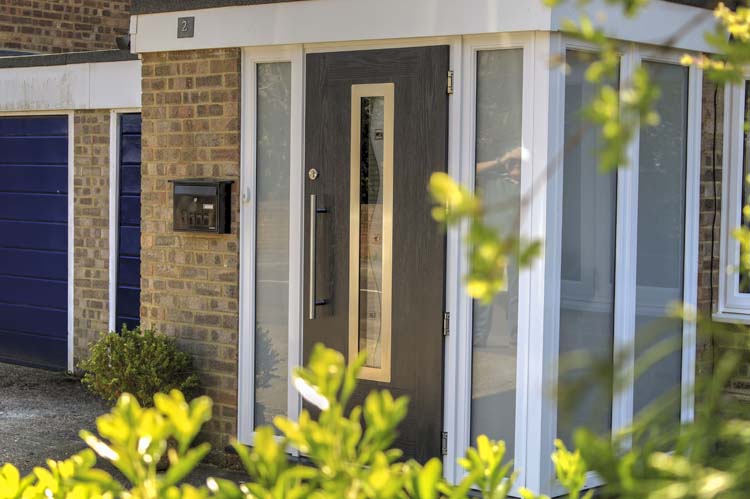 Apeer Composite Doors
Apeer is a leading brand in contemporary and traditional composite front doors, both for the front of your home as well as fire doors for the rooms inside it! Apeer's doors blend stunning triple glazed glass units along with a variety of sleek, modern porch door styles. Every Apeer porch door is A+ rated and designed with a double rebate system to add additional draught protection. For a secure porch door that is police approved and 'secured by design' which will also leave a lasting impression, you'll want to take a chance on installing an Apeer composite door.

Pirnar Front Doors
Pirnar develops a wide range of luxurious aluminium and timber porch doors or a combination of both timber/aluminium front doors in innovative design with the latest smart technology from elegantly hidden handles, LED illumination to the revolutionary OneTouch doors with a hidden fingerprint reader. Every porch door can be designed to any dimension, style and colour anything is possible with Pirnar doors. These are not your everyday porch doors from traditional to contemporary there is a style to keep every type of property safe and secure! Specialising in hand-crafted, modern design, Pirnar's front door collection is award-winning, and Thames Valley Windows is proud to be a leading distribution partner in the UK. Blending minimalism with effortless luxury, a Pirnar door is pleasing aesthetic one you won't be able to take your eyes away from

Internorm Front Doors
Internorm state-of-the-art entrance doors are designed with specialist glazing offering award-winning thermal insulation values. Front doors are available in two composites and five aluminium options in many styles with high-quality security locking systems that provide burglar protection.
Every Internorm door is custom made in Austria, designed with bespoke elements, colours, glazing options and hardware producing a fantastic door system for individual entrance and porch doors created by you. Thames Valley Windows is a leading Internorm UK Distributor in Berkshire, Surrey, Oxfordshire and beyond. An Internorm door will Improve the aesthetic and security of your home an entrance which attracts attention.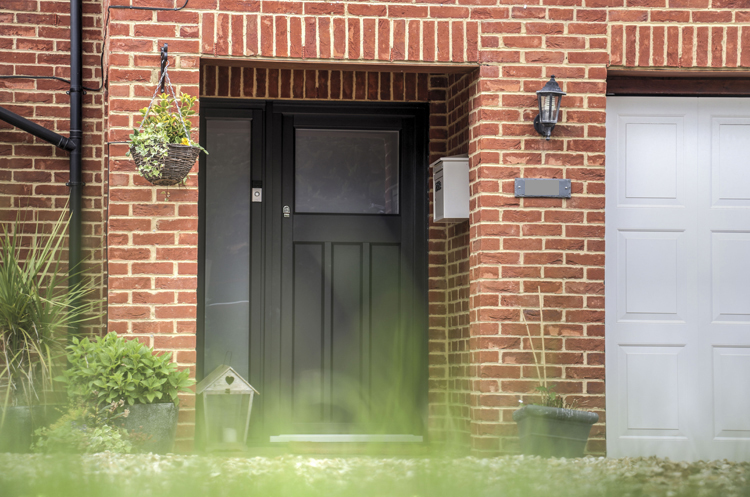 Evolution – The English Door Company
Evolution specialises in modern timber-alternative front doors with a classic, English touch. Hence the name! Evolution's award-winning doors aren't just designed for aesthetic appeal or the underlying security. They are highly durable, with many entrance doors being completely resistant against heavy weather and storm conditions. This front door collection will appeal to homeowners in a classic cottage to a traditional townhouse in need of a classic look, but with modern convenience. Every Evolution English door is made to measure and designed by you with a choice of door styles, colours, finishes, hardware, and glazing options for a truly unique door your home. When a company like Evolution can blend it all together, what's not to love?

UPVC Front Doors
UPVC front doors are one of our most popular choices for porches with British homeowners. They can be modest, outlandish, modern or classically inspired at affordable prices. A double glazed uPVC front door is designed not only enhance your home but are energy efficient to help retain warmth inside the house and to be resistant and durable. UPVC doors are available in an array of colours, styles and glazing and stained glass options. A grey uPVC front door with glass side panels being a preferred choice. Give your home a look it deserves with one of our uPVC front doors.

Wooden Doors
Wooden doors make for some of the most visually appealing and versatile entrance solutions in any home. Our popular wooden collections arrive in a variety of styles and eras, from contemporary to traditional, from Georgian, Edwardian, Victorian to 1920s &1930s. The wood's true beauty is accomplished as every timber door is hand-crafted by skilled craftsmen from redwood, hardwood or European oak, each wood has been carefully chosen for its charisma and unique style. The emphasis is on the wood's grain and natural characteristics to provide a luxurious wooden door.
Every wooden door is fully bespoke and custom made to exact measurements for a perfect fit. You choose everything from the style, paint colour and glazing options to the shiny hardware for the finishing touch. Modern timber doors are designed to be sturdy, easy to maintain, and more secure than ever. Designed with contemporary living in mind, and some are even designed with period decorative glazing, offering a dual aesthetic.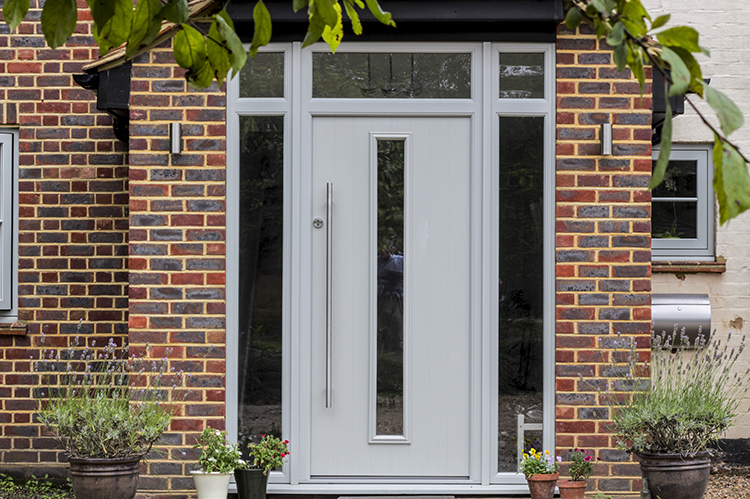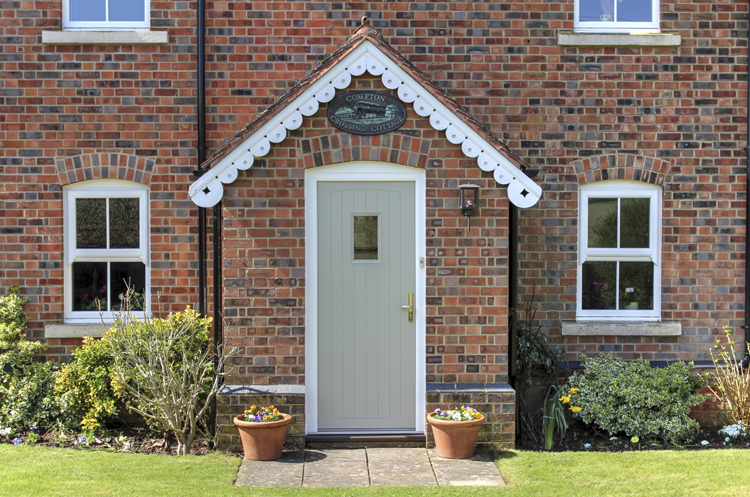 To discover our porch door prices now, call 0800 181 698 and request for a free no-obligation quote! Or contact us online and arrange for an appointment at our Bracknell showroom or your home!