There are many points to consider before replacing timber windows. In our latest blog article, we discuss the signs to tell when it might be time for replacing timber windows whether you are renovating your home, selling your property or moving in.
Nothing gives character and elegance to a property like traditional timber windows; they are an all-time British architectural classic. One of the perceived drawbacks of timber windows is that they will require regular maintenance compared with aluminium or uPVC windows.
However, thanks to innovations in the architectural glazing industry, timber window manufacturing has transformed over the past decade allowing wooden windows to last twice as long, with very little maintenance required.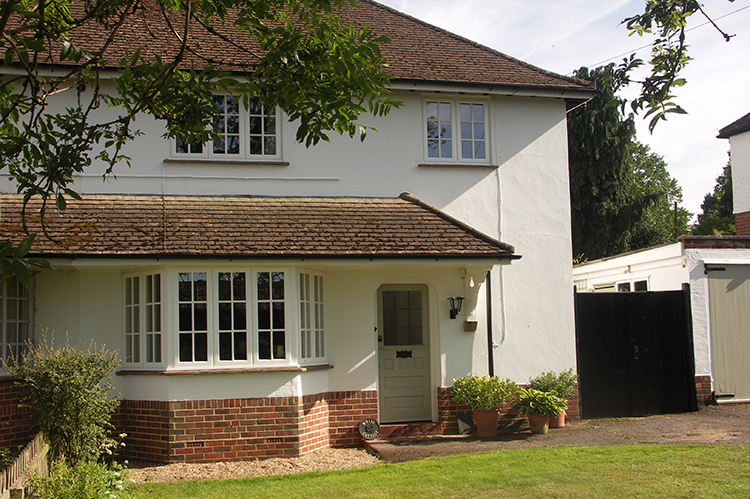 When is the time to replacing timber windows?
Wooden windows are exposed to all kinds of weather elements; timber shrinks in dry weather and swells in wet weather which causes movement in the joints and causes the paint to crack. These cracks can lead to water ingress, which causes the wood to rot. When timber windows deteriorate, it not only ruins the aesthetic of a beautiful property but causes heat loss.
When left long enough in a state of disrepair, timber frames will rot away completely. Replacing timber windows becomes necessary when the deterioration reaches the stage that they are beyond repair.
Do your windows no longer function properly?
Rotten timber windows can become difficult to open and close, hindering your ability to regulate the temperature and airflow in your property.
They also allow cold draughts into your home, so replacing them can help lower the cost of heating bills and reduce your carbon footprint by increasing the energy efficiency of your property.
Regular Maintenance
With timber window frames, it's essential to carry out regular maintenance checks every six months. This can help to spot issues early on so that they can be quickly repaired, extending the life of your windows.
Spring and Autumn is the ideal time to carry out maintenance, before the increased exposure of Summer and Winter. Small issues, such as hairline cracks in the paint, can be easily repaired but, if left unchecked, can cause significant problems later on.
If you continually have to repair the same windows, it is an indicator that there are more significant issues under the surface.
Inspect your windows
First, carry out an inspection of your windows from the outside of the property where they are most exposed. A close inspection will reveal where there is deterioration on the window cill or the bottom glazing beads check for visible water stains on or around the window or chipping of the frame or glass.
Timber Casement Windows, Reading
Planning permission?
Suppose you live in a period property, listed building or in a conservation area. In that case, you need to check if you require planning permission before making alterations and this includes replacing your single glazed timber windows.
You generally don't need permission if you are replacing period timber windows with like for like replicas, but there are some exceptions. Hence, it's best to check with your local planning authority if you are unsure.
If you are making changes to a listed building, you will need Listed Buildings Consent. This will require you to prove that your existing timber windows are beyond repair or redundant due to substantial heat loss.
Which Window Style?
Windows are the eyes of a property from all that natural light they let in to the views out. There is a vast range of timber window styles you can choose from including sliding sash windows including cord-hung sash windows; spiral hung sash windows and box sash windows and fixed timber windows. Both classic lipped and flush fit casement windows can be designed with either top or side hung openings.
You could also consider replacing your timber windows with an alternative such as uPVC frames, aluminium frames or composite frames.
When choosing a window style to replace your redundant timber windows, do some research into the various options first and consider which would best suit your property and your requirements.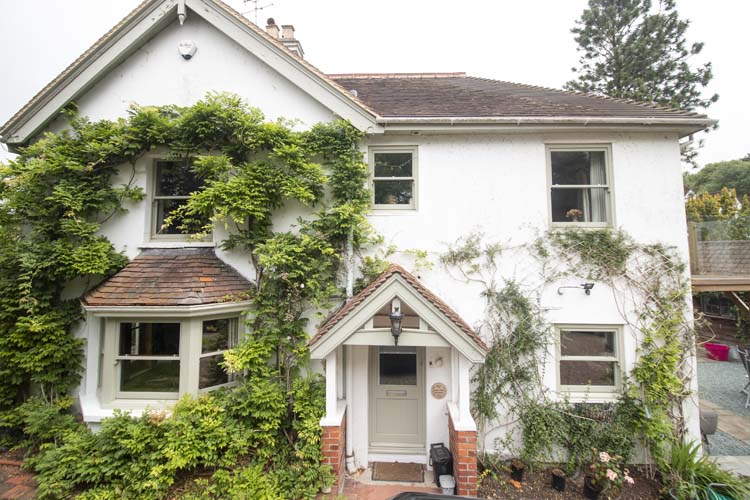 Hardwood or Softwood?
If you are replacing timber windows with timber, you will need to consider whether you want your frames to be made from softwood or hardwood.
Softwood is the more cost-effective option and can suit either new or older properties. This wood is usually painted but can also be stained depending on your desired style. The downside to softwood is that it requires more frequent maintenance and repair. Softwood window frames will need repainting every few years to prevent deterioration.
If you don't want the added burden of frequent maintenance, you may wish to choose hardwood for your window frames. Hardwood has a tighter grain, compared with softwood, which makes it more durable.
Oak is the most popular choices for hardwood window frames which are commonly used when replacing timber windows on period properties and traditional homes.
Oak is more durable; however, hardwood is harder to paint and requires a quality primer and undercoat. This means that whilst maintenance will be less frequent, it will be more time consuming and potentially costlier when it is undertaken. However, hardwood has a much longer lifespan, providing it is regularly maintained.
Purchasing new windows is a significant investment, but the transformation to your property can be dramatic. Here at Thames Valley Windows, we offer a range of high-quality double glazed wooden windows and doors that are thermally efficient, secure, and weatherproof. In addition to this, they are made from sustainable timber including sliding sash and storm and flush casement windows with slim profiles, glazing bars and premium profile detailing. Learn more and download our Timber Window Brochure.