Introducing Our Favourite Sliding Sash Window Projects
During the Victorian and Edwardian eras, wooden sliding sash windows were popular for residential and commercial properties. Therefore, It is unsurprising that many period properties still feature this window style today.
Traditional-style timber vertical sliding sash windows in this style can experience some issues as they age. The wood can rot and swell, causing many problems, while poorly fitted top and bottom sashes can lead to unwanted draughts and low thermal efficiency. Nevertheless, sash windows are stylish, and for those in older homes, they can be an essential choice to retain the property's authentic appearance. In conservation areas, maintaining the period look of these windows can also be a legal requirement.
Fortunately, utilising the latest technological advances, timber alternative sash windows can retain the original period look without compromising thermal efficiency and performance.
We want to take this opportunity to review five sliding sash window projects in Berkshire to highlight how impressive modern alternatives to original timber sliding sash windows can be.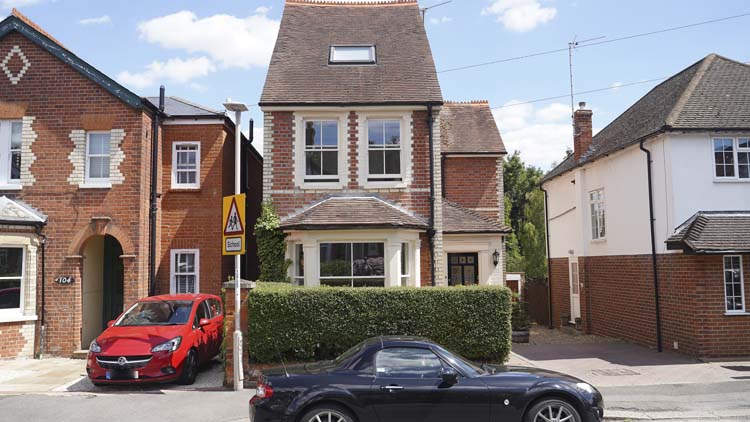 Victorian Elegance in Caversham
Our clients in the desirable area of Caversham own a stunning Victorian property with traditional single-glazed wood windows. Despite significant effort to maintain the windows, they finally decided that the time had come to replace them since they were extremely draughty and needed more energy efficiency.
Although our clients were looking for a modern replacement, they were eager to retain their period home's ornate features and classic character. We found them the ideal solution with engineered European Redwood timber box sash windows for their front elevation. Evolution timber alternative Storm casement windows were suitable for their kitchen, while uPVC sliding sash windows perfectly complemented the landing and loft windows to the top floor, hidden from their front elevation view.
Our clients opted for a cream RAL9001 finish to both the interior and exterior and a woodgrain finish to replicate their original windows' proportions and aesthetics and perfectly compliment the property's Flemish bond brickwork. A mix of chrome ironmongery, antique black window handles, traditional sash lifts, and ring pulls put the final touch to this spectacular transformation, making this one of our favourite sliding sash window projects in Berkshire.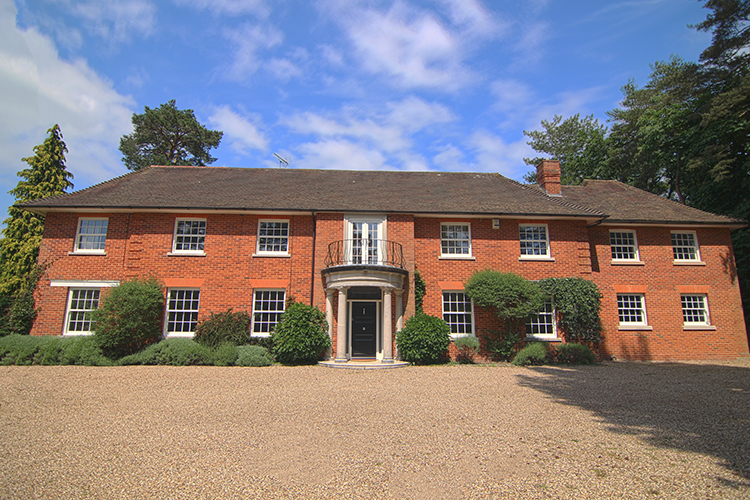 Simple Period Sophistication
Another of our favourite double-glazed sash window projects in Berkshire was this impressive Finchampstead property, where the owners were eager to replace the original sliding sash windows due to their draughtiness and tired appearance.
It was crucial that the replacements matched the home's original design so its character could be retained. Our skilled designer helped them to choose a maintenance-free timber alternative sliding sash window that replicates their original windows perfectly, even down to the traditional interior architraves and mouldings. Even the window sills were crafted carefully to ensure the width and depth suit the radiators below.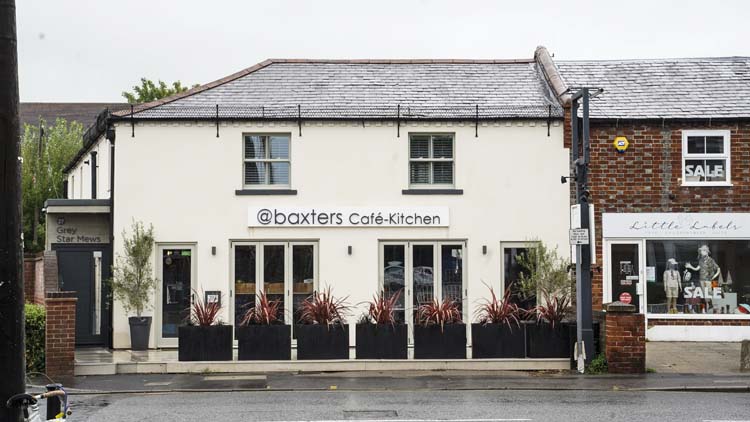 A Contemporary Pub Renovation
The Star Inn in Pangbourne was undergoing a large-scale renovation, with part of its lower floor converted into a retail unit and its remainder into two separate residential properties.
Originally constructed in the 1830s, this period property required its original timber sash windows to be replaced with a sash window design sympathetic to its original era and heritage. The owners were keen to find a more modern alternative to the original single-glazed timber sliding sash windows that would be more energy-efficient and offer better sound insulation while retaining period characteristics.
Our clients eventually settled on vertical timber alternative sliding sash Genesis windows in a classic pebble grey to the exterior with white woodgrain interiors, all complemented with chrome period furniture. Thanks to their run-through sash horns, timber-look joints, deep bottom, and slim central rails, these windows offered the perfect blend of elegance and practicality, transforming the former pub into an impressive contemporary home.
The Flush Sash Replacement
This fantastic sliding sash window project in Berkshire meant we were asked to replace traditional timber sash windows with the revolutionary Flush Sash window system.
Our clients owned a beautiful Victorian house in Wargrave with an elegant feel and authentic period character. We were able to help them preserve the home's charm by installing timber alternative sliding sash windows with classic glazing bars, a delicate Ovolo detail and traditional timber architrave.
One of the best features of these windows is the tilt facility for each window sash, which makes for easy cleaning access. It's no wonder the clients were so happy with the outcome.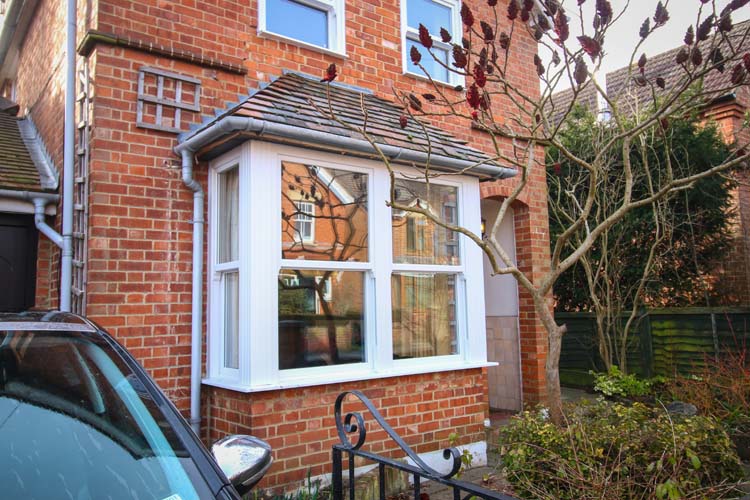 An Edwardian Makeover
Located in Wokingham, our clients' Edwardian home featured single-glazed timber sliding sash windows that had become insecure and draughty for their young family's comfort.
Even though the property was not under conservation, the owners were still eager to maintain its traditional aesthetics. This enabled them to supply and fit double-glazed timber alternative Genesis flush sash windows. Made from uPVC with sash horns, these windows maintain an authentic look while offering outstanding thermal efficiency and security.
By ensuring each window featured traditional period furniture, mechanical joints, and deep bottom rails, we could preserve the original windows' characteristics and add charm and character to the home.
The homeowners also opted not to add trickle vents to the windows and chose to have a ventilation system.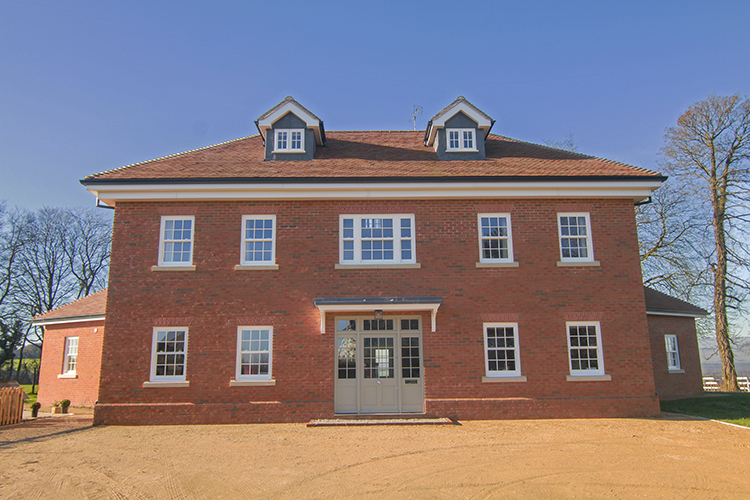 Modern Sash Windows for Authentic Period Style
Whether you live in an Edwardian or Victorian home, sash windows are a critical traditional feature you will likely want to retain. As you can see from these sliding sash window projects in Berkshire, we have been able to help our clients maintain a classic aesthetic while improving their security and thermal efficiency.
Interested in a competitively priced quote? Contact the Thames Valley Window team today to learn more about how we could replace your old timber sash windows with the latest alternatives.