What exactly is a picture window? Essentially, picture windows are usually large minimal framed windows without glazing bars that are non-operational and provide an unobstructed view that looks like a picture from afar, hence where it gets its name.
Whether you are looking for a contemporary floor to ceiling glazing solution for a new build or home extension or a feature gothic window for a period home renovation, there are many options with picture windows.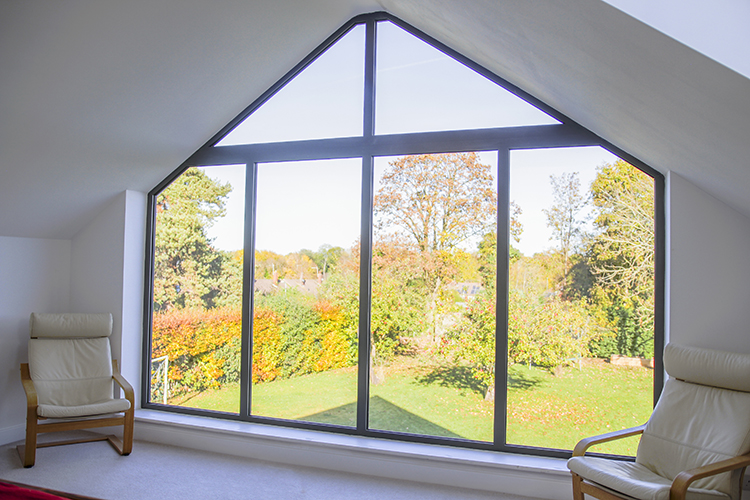 Glass continues to be the key innovative design component in new builds, home refurbishments and period property renovations for architects and property developers. With the latest developments in glass technology and engineering, it is a modern alternative offering outstanding thermal insulation and security to the traditional building materials of the past.
Large windows with maximised glass surfaces continue to be a trend with homeowners to create light, bright and contemporary homes.
Minimalistic picture windows provide sleek lines and create a stunning, aesthetically pleasing architectural feature to harmoniously connect the outside with indoor living spaces.
Picture windows are the perfect glazing solution in living spaces where maximising a view, solar heat gain, or light transmittance is desired, but airflow or ventilation is not a requirement.
They can be designed and manufactured in many different shapes in a round, oval, triangles and raked shapes or the more popular square or rectangular shapes with no mullion for wide glass expanses.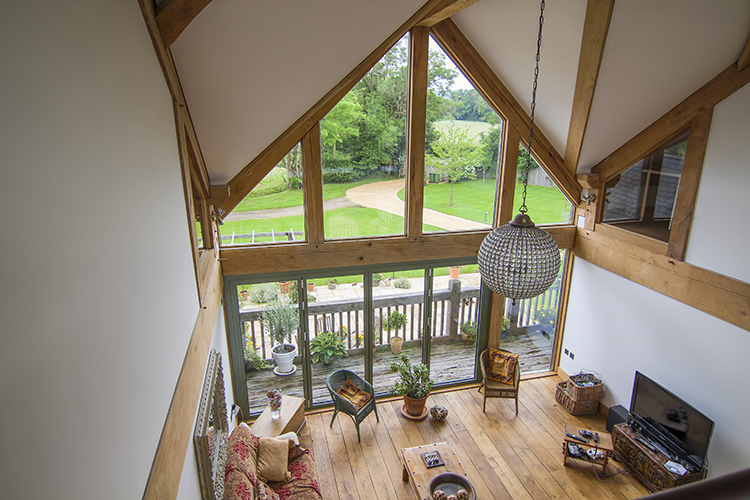 Minimalist in design as they do not have a handle, hinges, or any operable hardware, just a wide pane of clear glass with a thin frame to create homes with more transparency and a sense of space.
The fixed-pane design makes them long-lasting, highly energy-efficient and requires low maintenance.
Let's look at the types of fixed picture windows that can be designed not to open.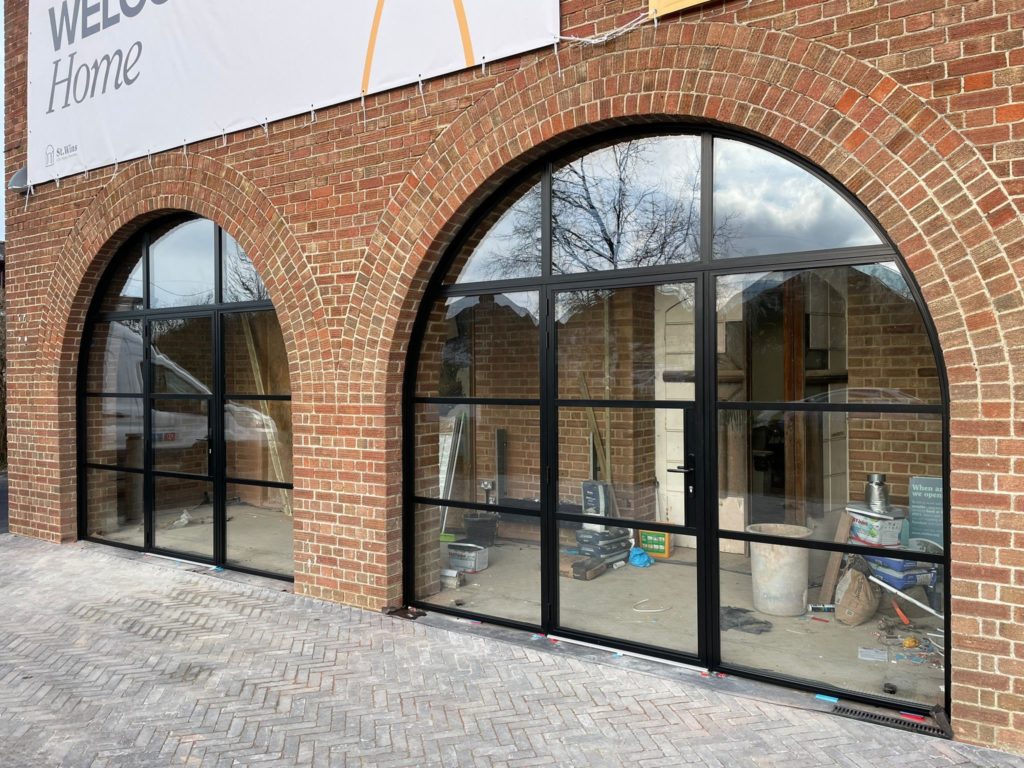 Arched Windows
Fixed arched windows are also known as radius windows. The clean, simple, curved and symmetrical line adds a softer aesthetic charm to buildings filling the room with natural light and harmonising the interior ambience. The sleek and elegant design adds a touch of grandeur and ancient décor to the entrance door and hallways.
They are a popular choice when natural beauty or historical authenticity are desired for a period of property renovation.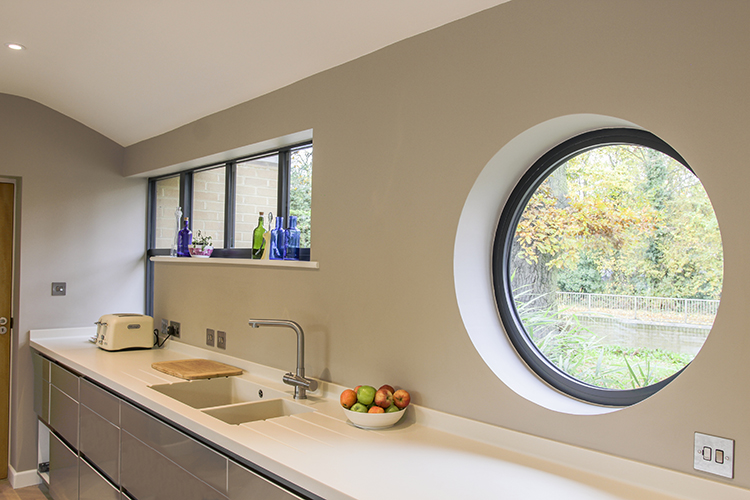 Circular Windows
As their name suggests, circular windows come in the shape of a circle. Circular windows, also known as round, portholes or bullseye windows, can be designed with glazing bars, and leaded or stained glass.
Circular windows originated from rose windows or wheel windows in Gothic architecture.
The elegant curved shape of a full circle window adds a peaceful ambience to living spaces. They are popular for a nautical themed bathroom as faux portholes.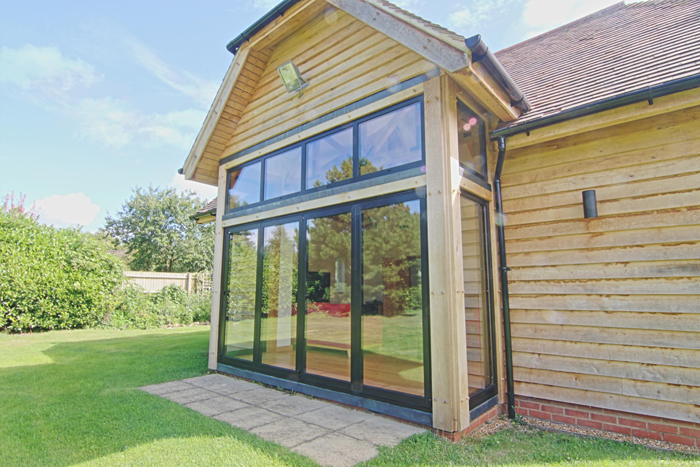 Transom Windows
Transom windows are panes of clear or stained glass often installed above windows and doors. The standard shapes are rectangular or semi-circular.
They can also be placed above internal doors to increase natural light flow throughout the property.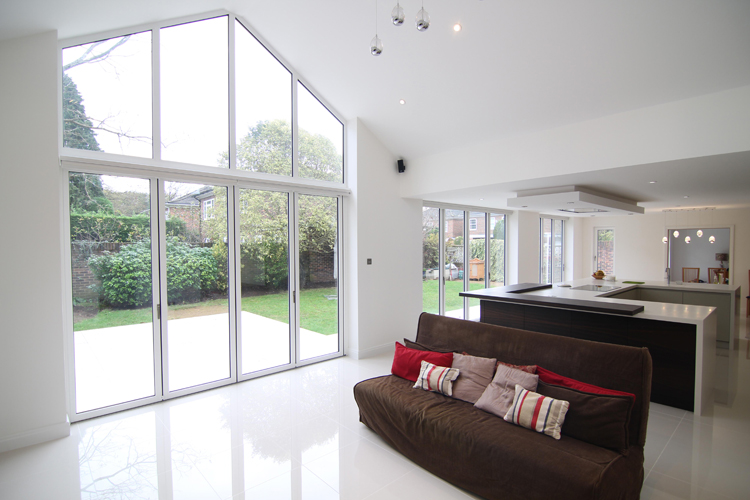 Geometric Shaped Windows
From a trapezoid window, an equilateral triangle window, to a Palladian window that can align above slimline sliding or bi-fold patio doors to maximise views and create airy living spaces filled with natural light for a  stunning architectural feature with the wow factor.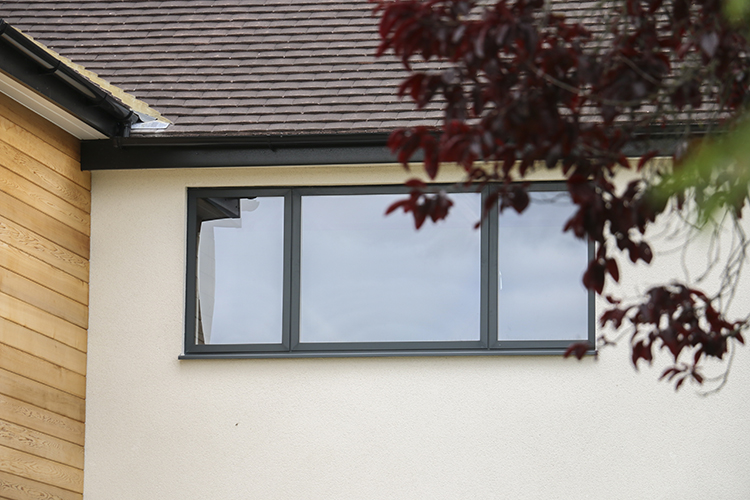 Combination Windows
A combination window is three windows with a large picture window in the centre with two opening windows on each side.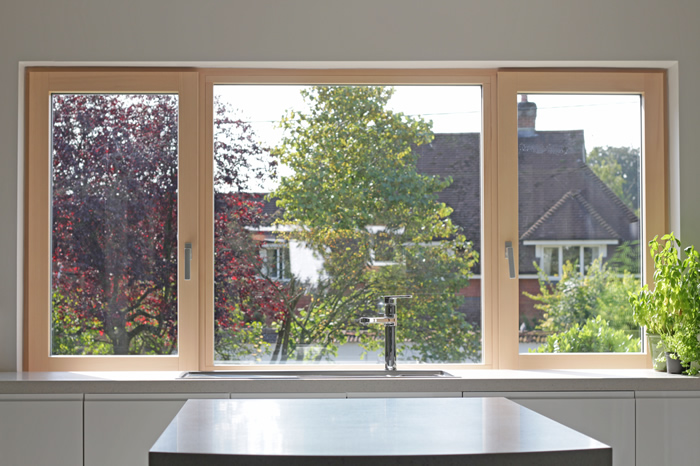 BESPOKE PICTURE WINDOWS IN A WIDE RANGE OF COLOURS AND DESIGNS.
From structural glazing to bespoke fixed frame windows. Every picture window is custom-made and manufactured to your exact requirements! Available in a range of window frame materials from uPVC, aluminium, timber, and composite in various colour options.
Double or triple-glazed window panes to meet your acoustic and thermal insulations requirements. These energy-efficient options can help keep your room cool in summer and warm in winter and make for effective climate control.
A bespoke picture window will become a beautiful focal point in your interior decor and exterior wall, whether you have a contemporary, traditional or period property.