When designing the rooms in your home, the kitchen requires the most planning and, as a result, the most of the budget. Knowing your priorities for a dream kitchen helps the kitchen design process, but to know what you want, you need to know what's out there.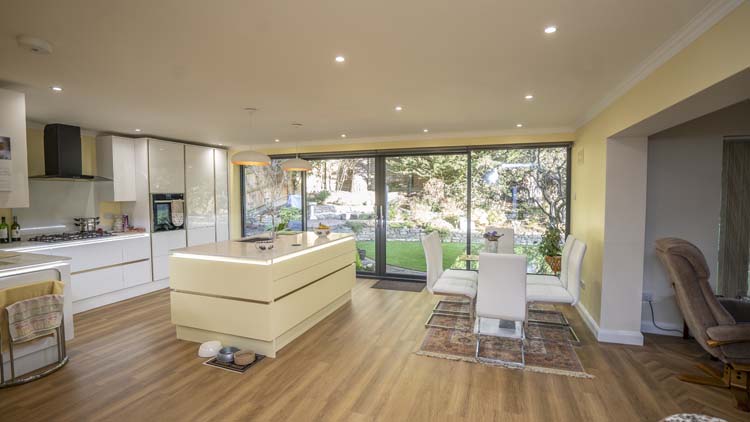 Essential Elements for a New Kitchen That's Both Functional and Fabulous
From high-quality lighting to appliances and kitchen Islands to taps, we are covering it all in this article. The most aesthetically pleasing kitchen has a few things in common: organisation, natural light and colour balance. There's no need to compromise on what you want from your new kitchen design, especially with all these features.
How do you organise the layout of kitchen cabinets and drawers?
Organising your beautiful kitchen is a personal ordeal. It's important to remember the tasks you fulfil most often in the kitchen so that your kitchen's design works for these activities rather than against them.
Storage solutions like deep drawers are great for organising pots, pans and other kitchen utensils.
Raised dishwashers eliminate the need to bend over and provide a convenient and comfortable ordeal. Great for anyone who has mobility issues. Pull-down units can be installed into cabinet space, maximising storage possibilities and removing any accessible limitations in your kitchen.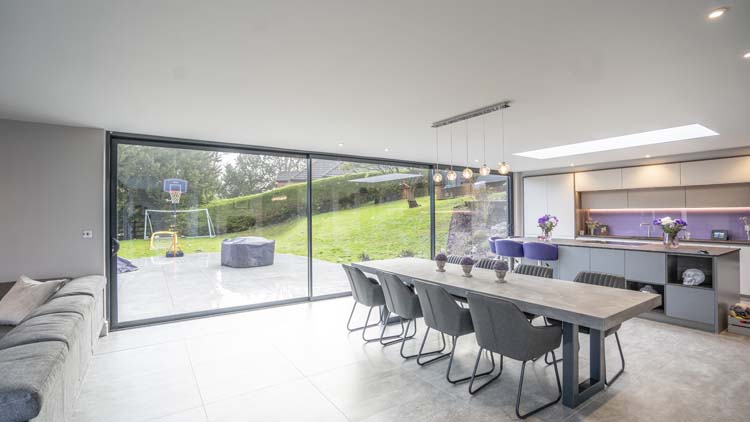 Which lights are best for the kitchen?
In a kitchen, lighting creates ambience, and it's the same for any room in your home. However, a kitchen's layout provides exciting opportunities for lighting. Under-cabinet lighting, for example, provides task lighting for food preparation and other activities. This style also removes any shadow, keeping rooms light and airy.
You can even control the light's colour and customisable settings like turning the lights on when the sun rises. Motion sensor lighting is the most convenient, improving your home's safety and security and reducing the energy your kitchen consumes.
Consider adding a high-quality bifold or sliding door, even a roof light, to your kitchen's design. These features will flood your kitchen with natural light and create a seamless connection to the outdoor world. Elevate your kitchen's ambience with expert insights on kitchen design, such as lighting, taps, extractor fans and other features.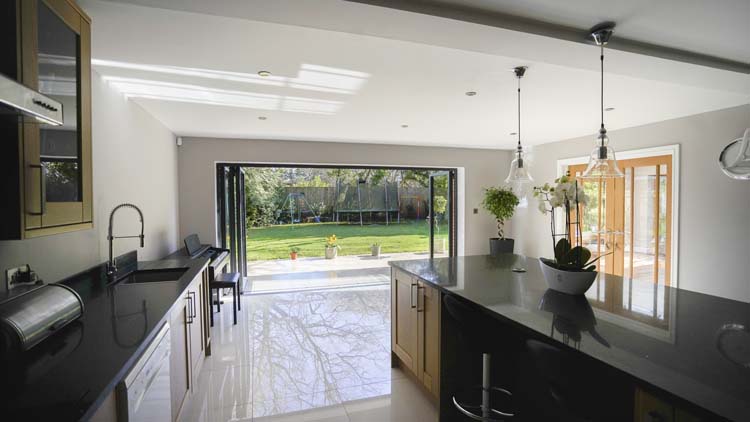 Which Kitchen Extractor Fan Should I Consider?
It's important to properly explore the advantages and options for adding an extractor fan to your new kitchen. There are a range of sizes, types and styles to choose from. Designs like angled hoods, canopies, and integrated or built-in designs can open a kitchen up, freeing up perceived space. Features like retractable chimneys, detachable filters and stand-out colours give you full creative control over your kitchen's aesthetic.
However, when comparing types of extractor fans and their benefits, Vented exhaust hoods eliminate any cooking odours, smoke and grease from a kitchen. Whereas recirculating hoods may not remove them as effectively as a vented design, they still prevent grease build-up. On the other hand, cooker microwave exhausts are limited in their awkward cleaning process and grease dispersal.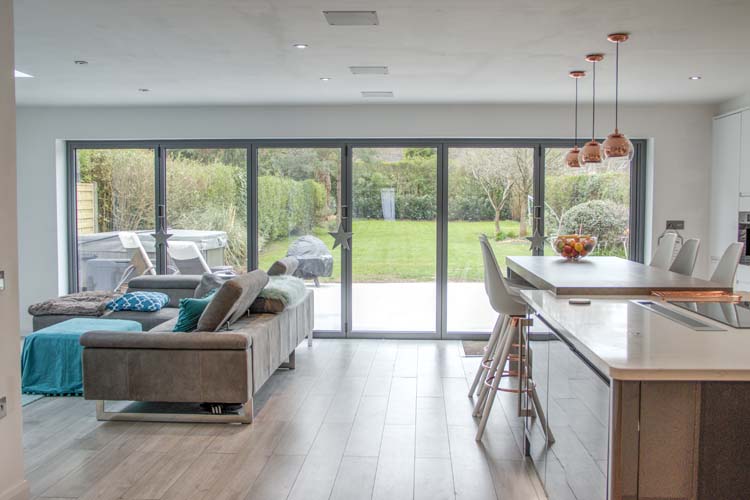 Which kitchen tap design is right for me?
When choosing a kitchen tap, it's important to review the function of the tap you're after, not just the style. The option of foot-operated or knee taps offers an accessible and convenient alternative to standard taps.
Foot-operated taps liberate your hands and tap from getting dirty. Similarly, knee-operated taps eliminate germs and contamination by removing the need to touch anything with your hands. Water-saving features such as the automatic cut-off of the tap
These styles of taps are great for accessibility, ideal for wheelchair or disabled users who may struggle to reach a standard tap, allowing them to eliminate mess and hassle from their cleaning process.
Guest Post
You may also be interested in reading our blog, 'What Makes Solarlux Bi-Fold Doors Different?'or Kitchen Patio Doors – Buyers Guide