If you're planning to sell your family home in 2022, there are a few home trends and garden improvements that are likely to add value to your property.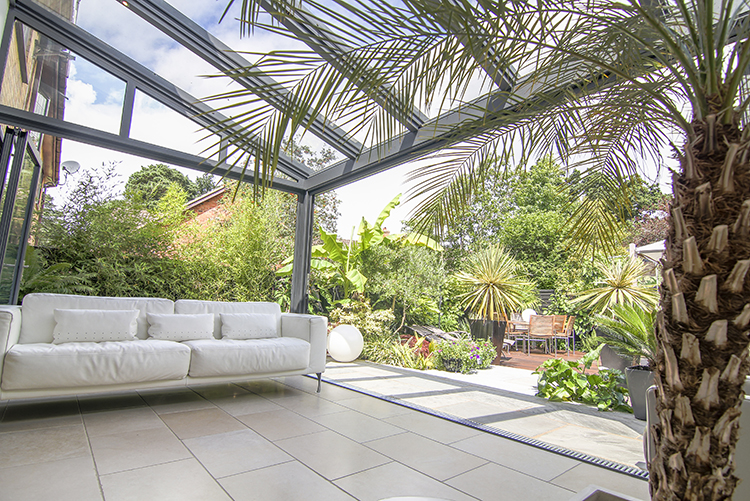 You'll want to recoup as much as possible on the investment you made when buying it. So, you might be interested in improving areas of the home.
But while you may be aware of how interior renovations can add value to your property, did you know that you can increase interest in your home by adding to the garden too? In fact, in 2021, one in five Brits spent most of their home improvement money on their garden (Lifestyle Daily).
To help you know the latest garden and home trends, we take a look at the five of the best home and garden trends for 2022 to add value to your property.
Garden design
As people have become used to spending more time at home, having a well-designed garden has become much more attractive when looking to purchase a property. You might want to pay a professional garden designer or landscaper to reorganise your outdoor space, or you could do it yourself. Whichever you choose, think about making it a place for entertaining and enjoying the fresh air.
Installing items like patios, BBQs, an outdoor kitchen, and water features can make your garden a meditative area that you can also use for social functions. This will indeed prove popular when you come to show buyers around the property. It would help if you also considered comfortable seating or on-trend hanging egg chairs and summer houses to provide cosy places to shelter from the rain.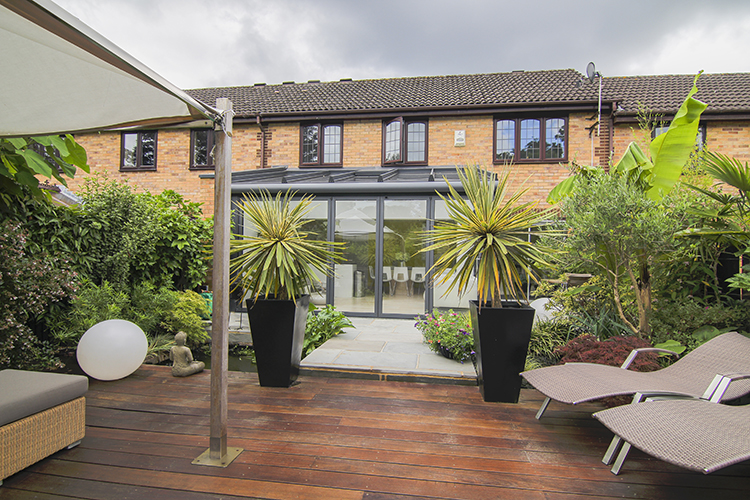 Home office space
With many companies offering hybrid working, the demand for a dedicated space within our homes to use for work has become extremely important. If you have a spare bedroom or small room that you've been meaning to renovate, now is the ideal time to look at interior design trends and Pantone color of the year to redesign the space into a pleasant home office.
This will show your home to potential buyers and allow them to envisage themselves using the space.
You can also consider a garden office — built with proper insulation; they can provide a quiet, luxurious space to work in and add a lot of value to your home. In fact, in 2021, 32% of Brits created a work office space in their garden to upgrade their home working experience.
The most important aspect of a home office is that it should be apart from the rest of the house and be designed and decorated to be an enjoyable space to work. As well as existing rooms, and the garden, you might find that your loft is a great potential place for a workstation.
A loft conversion makes your home complete and extends the amount of space you're offering to prospective property buyers. There might even be space for an ensuite bathroom and an office space, making a whole extra part of the house where someone can focus without interruption.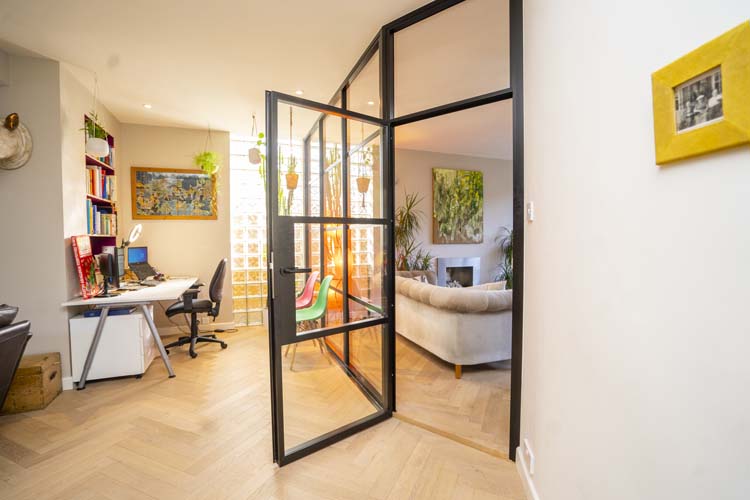 Multifunctional areas
Another idea that you might not have considered is that you should try to organise some rooms in your home to be multifunctional. An open plan kitchen and living space with a large dining table become the hub of family life, a room to cook, dine and entertain with family and friends.
Broken plan living has increased in popularity in the last 18 months. A large living room with a glass room divider will create a dedicated zone for your children to do their online learning and homework.
Designing rooms to show their multifaceted uses will open the minds of potential buyers to what they can utilise the space for and help you show off how spacious your property is.
With many people enjoying working out at home now, too, you could add a home gym space to your office, living room, or conservatory, and this could take the value of your home up even more.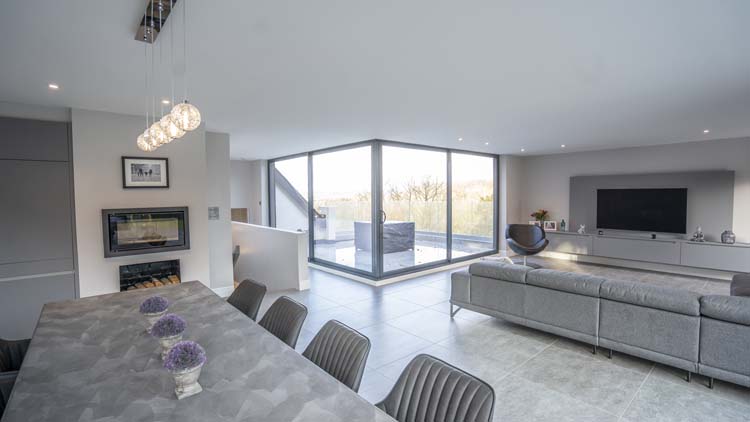 Adding natural light
Whilst home trends come and go, the demand for natural light within a home is a trend that never fades.
Natural light in your home can make a difference in its value. Increased sunlight is excellent for our health and shows how spacious and well-decorated the property is.
There are various ways to add natural light to your house, with the easiest being to add large windows or sliding and bi-folding doors with ultra-slim frames are minimalist, and the transparent glass allows more light to flow through the property.
If you are looking to extend, you could consider a glass extension which can add a whole new dimension to your property. It is highly recommended that all your windows are energy efficient and your property is well-insulated to avoid drafts, which could decrease the value.
Adding large windows and doors or a glass extension can also allow you to connect with nature and your outdoor living space. Large bi-folding or sliding doors can create a stunning glass wall to add the wow factor to your home and become a statement feature that prospective buyers can admire when viewing the property.

Energy efficiency
One way to increase the value of your property is still to make it more energy-efficient. Though this type of renovation is less exciting than that planning and decorating new areas, this is a great strategy to encourage attention from those looking to buy — and, as a bonus, it will also decrease energy bills over time.
So, consider insulation, as most of the heat lost by properties in Britain tends to be lost through the roof — if you have converted or are planning to convert your loft, insulation is part of this process. Then, consult about the potential for insulation in the walls too. Solar panels might be a good addition if your house is positioned opportunely for them, but make sure to have a consultation to ensure that they are the right option for you.
Ensure any outstanding restorations or repairs that could decrease your house's energy efficiency are resolved, such as replacing the boiler or fitting a smart meter. The energy efficiency rating will be listed alongside your home when you sell it, so it's an essential aspect that many people will look at when perusing properties.
Homebuyers increasingly expect double or triple glazing, so if you have any single glazed windows left, it's worth spending time to get them changed for double or triple glazing. Not only will they make your home much easier to sell, but they will also help to reduce your energy bills and minimise external noise until you come to the point where you want to sell the property.
Lastly, ensure that your home decor is appealing. Neutral colours always add elegance and simplicity.
If you are planning to sell your home shortly, then you'll want to add some home trends and make some renovations during 2022, and these are some measures you can take to make a start on maximising your property's value. If you are looking to make some upgrades to your property soon, don't forget to focus on improving your garden too.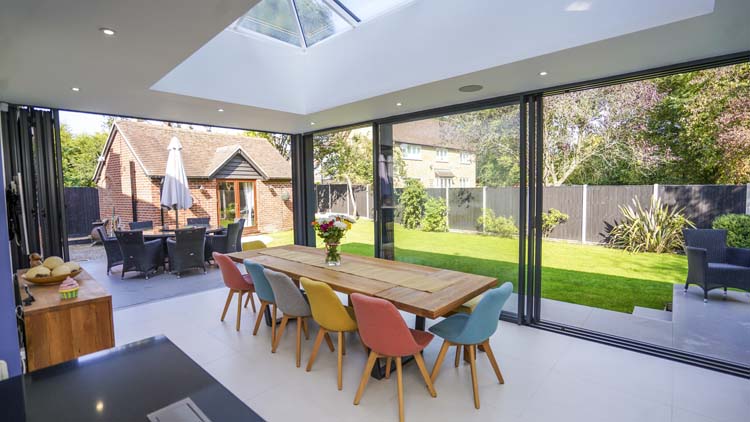 Guest Post, Kelly Friel, Digital Product Manager at Zoro